Prices For PlayStation 5, Xbox Series X Remain A Mystery Months Before Launch
KEY POINTS
Mere months from the arrival of next-gen consoles yet the pricing for the PlayStation 5 and Xbox Series X remain a mystery
Because the retailers need pricing information to open pre-orders and to generally handle the logistics of selling a new piece of hardware, pricing needs to be revealed soon
Although GameSpot and Forbes have respective estimates of what the consoles will be priced at, the bigger question might be the price for the unannounced Xbox Series S
Nearly three months away from a new generation of gaming consoles from being launched yet neither Sony nor Microsoft has revealed what the price will be for the PlayStation 5 and the Xbox Series X.
At least the Xbox Series X has confirmed a November release date, although nothing exact as of yet. But for neither company to share what the price for these consoles will be is problematic for both retailers and consumers. However, it isn't the first time that this has happened.
On March 3, 2017, the Nintendo Switch was set for launch. Despite that, Nintendo only shared a price or release date less than two months before that console was released. Even with that late announcement though, that didn't stop the Switch from selling out when pre-orders went live just hours after the date and price were announced.
Something similar happened when the Xbox 360 was about to be launched. The price for that console was revealed in mid-August 2005. That was just three months from the actual launch date of November 22, 2005.
In the case of the PlayStation 4 and Xbox One, their respective prices were announced back-to-back at E3 in 2013, five months before they hit store shelves. Clearly, the global pandemic has scuttled any idea of an E3 in 2020, yet both Microsoft and Sony have done their respective virtual events to effectively replace what they would have done had E3 pushed through.
However, it is now the middle of August and neither company has blinked as far as console price announcement. It is widely expected that the PS5 and Xbox Series X are going to sell out at launch regardless of their exact release dates and prices.
The major hindrance expected at launch, as usual, will be supply constraints and that is not expected to change this time whether or not a huge game like "Halo Infinite" arrives with the console. (No, 343 Industries already said that the game will arrive in 2021 instead.)
Despite this virtual cat-and-mouse game between these two entities, it's almost gotten to a point that they will have to announce pricing because the retailers need that information. To open pre-orders and to generally handle the logistics of selling a new piece of hardware, retailers require pricing info.
Once retailers begin to get that information, it will invariably leak, so it's likely that both companies would aim to make an announcement around the time retailers are informed.
Mat Piscatella of NPD also points out that both Microsoft and Sony might want to focus on selling the consoles through their respective online stores. That will likely draw the ire of retail partners and there's already the question of GameStop allowing the sale of the PlayStation 5 Digital Edition without a disc drive.
GameStop is the same entity that refused to sell the all-digital Xbox One S model because it would eat into their lucrative used game business. Would GameStop do the same for the digital-only PlayStation 5?
For its part, GameSpot has predicted that both the Xbox Series X and PS5 will likely be priced at around the $500 mark. Meanwhile, Forbes has its own ideas on the pricing of the consoles. The real question, they note, is the still-unannounced Xbox Series S and just how low Microsoft decides to push its price.
The goal with that system will surely be to undercut the price of both Series X and PS5, but it can only effectively make that announcement once we've learned what those confirmed consoles will cost.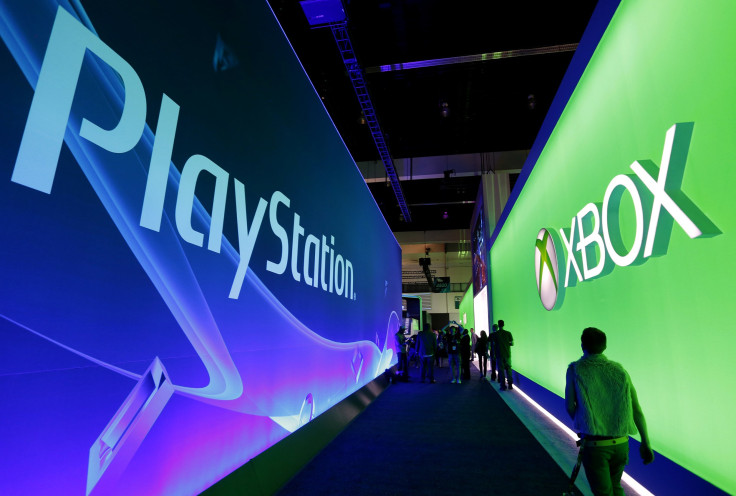 © Copyright IBTimes 2023. All rights reserved.
FOLLOW MORE IBT NEWS ON THE BELOW CHANNELS