Priests Accused Of Sexual Assault To Be Removed By Archdiocese Of New York
A new report reveals the New York's Roman Catholic Archdiocese has actively removed priests accused of sexual assault from active positions.
Cardinal Timothy Dolan ordered the report be done to study the archdiocese's handling of priests accused of sexual assault. It was overseen by former federal judge and prosecutor, Barbara Jones, who served as an independent investigator for the report. She found that the Archdiocese's efforts have been in line with policies agreed upon during 2002's U.S. Conference of Catholic Bishops.
"Overall, I have found that the Archdiocese has complied with the Charter in all material respects," Jones wrote in a summary on the New York Archdiocese's website. "It has faithfully followed its policies and procedures and responded appropriately to abuse complaints, and is committed to supporting victims-survivors of abuse."
However, she did also provide several recommendations to help the Archdiocese monitor and address priests accused of sexual assault. First was hiring an individual dedicated to monitoring sexual abuse claims.
"I have recommended that the Archdiocese hire a person whose sole responsibility is to oversee its response to sexual abuse complaints," Jones wrote.
She also recommended making multiple upgrades to the Archdiocese's database and technological monitoring.
Her first recommendation was to continue investing in their "case management system" that would "track every sexual abuse complaint that the Archdiocese receives, from first report through final resolution."
Jones believes such a move would provide easier access to documents and individuals connected to a respective case.
Jones also suggests a management system the Office of Priest Personnel would use.
"Once implemented, all priest personnel files would be digitized, and the system would be searchable and capable of running necessary reports," she wrote. "My recommendation was directed at the Office of Priest Personnel, but the Archdiocese has gone further: it has purchased a system for the entire chancery with implementation to begin in the Priest Personnel Office next month."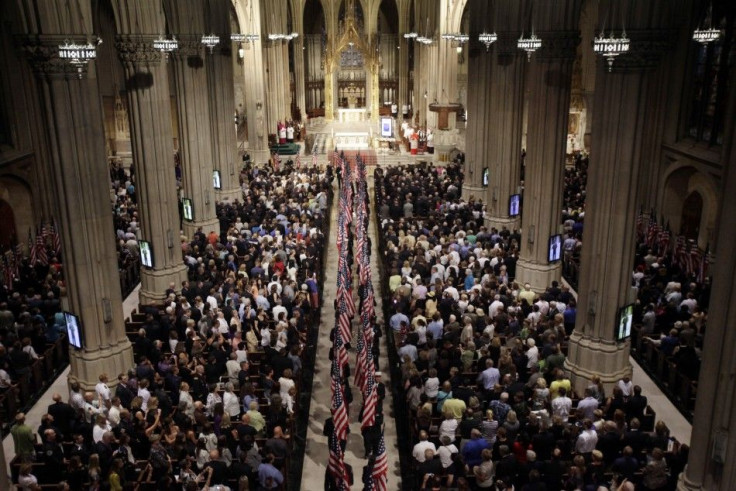 © Copyright IBTimes 2022. All rights reserved.
FOLLOW MORE IBT NEWS ON THE BELOW CHANNELS