Prince Andrew Charms His Royal Lookalike Queen Elizabeth With Fresh Roses
Prince Andrew previously charmed his mom, Queen Elizabeth II, with beautiful roses.
In an unearthed snap, the Duke of York is wearing his Royal Navy uniform and he is grinning from ear to ear. Prince Andrew is standing in front of Her Majesty, who is holding long stem roses. The dad of two is handing the Queen one rose, and she couldn't be happier.
Prince Andrew and the Queen have a very close relationship with each other. When he was still very young, Her Majesty used to spend a lot of time in the nursery just to bond with her third child.
In the book "Andrew: The Playboy Prince," royal author Andrew Morton said that the monarch looked forward to the nights where Prince Andrew's nanny was on her day off because this meant that she would bond with him.
A second photo shows the resemblance between the Queen and Prince Andrew. Even though Sarah Ferguson's ex-husband is not featured in the picture, it is evident that when he was young, he looked exactly like the 93-year-old monarch.
In the black and white snap, a young Queen is sitting beside her mom, the Queen Mother. The adorable royal is wearing a dress and her curly hair is kept neat by a small clip.
The Queen is also hugging her mom's arms in the picture. She also has a huge smile on her face. Her Majesty and Prince Andrew's resemblance to each other when they were very young cannot be discounted.
Also, in the pic is the Queen's younger sister, Princess Margaret. The late royal is carried by the Queen Mother on her lap.
Princess Margaret looks very cute in the photo with her bald head and big round eyes. She is also wearing a flowing white dress in the snap. Visibly absent from the picture is the Queen's dad, King George VI.
The Queen Mother and Princess Margaret passed away in 2002 just weeks apart from each other.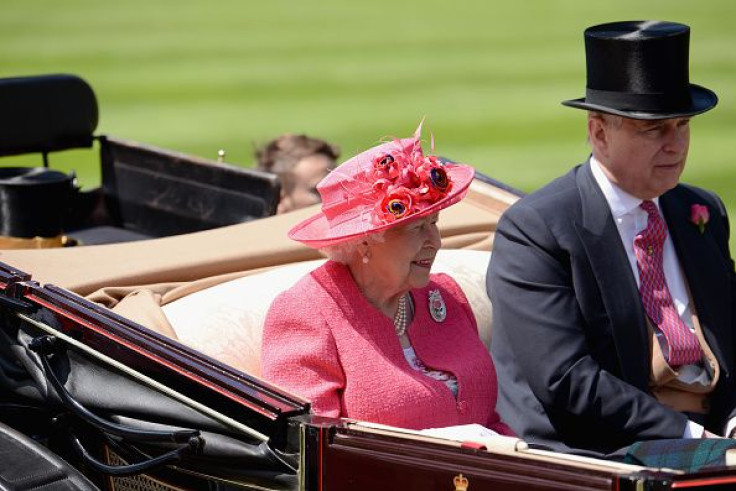 © Copyright IBTimes 2023. All rights reserved.