Prince Andrew's Epstein Scandal Gives Prince Charles An 'Opportunity To Step In'
Prince Andrew's Epstein scandal gives Prince Charles an opportunity to step in.
For months, the Duke of York was plagued with controversies due to his connections with convicted pedophile Jeffrey Epstein. A few weeks ago, he spoke about the matter. But it only backfired as many believed it would have been better if he kept silent about the matter.
According to an insider, Prince Andrew's scandal only gave his older brother Prince Charles an "opportunity to step in." The Prince of Wales and Duke of Cambridge were reportedly part of those who decided that Prince Andrew should step down from his royal duties.
"The scandal surrounding Andrew and Epstein gave Charles an opportunity to step in to show that he can run The Firm. Noone is bigger than the institution of the Royal Family. Not even Andrew, the Queen's favourite son," the source told The Sun. "Charles recognised that and acted decisively — like the king he may well soon be. This was the moment when Charles stepped up as Prince Regent, the Shadow King."
The Prince of Wales is reportedly planning to slim down the monarchy. This will be bad news for Prince Andrew and his daughters Princess Beatrice and Princess Eugenie.
When it comes to Prince Harry and Meghan Markle who are still in vacation, the source believes that the heir apparent will be pulling them into line. As for the matter, it is believed that Prince Charles is working closely with Prince William.
"Charles has had discussions with William. They both know what he wants to do with the kingship. There's no doubt Charles will also be pulling Prince Harry and Meghan into line once they return from their private break," the insider added.
According to previous reports, Prince William is not a big fan of his controversial uncle. The second in line to the throne reportedly supports Prince Andrew's removal from his royal duties. Kate Middleton's husband was convinced that sacking the Duke of York was the right thing to do following his scandals.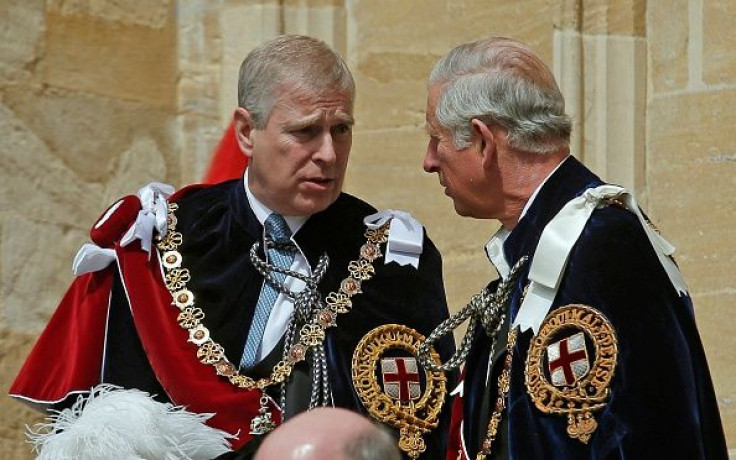 © Copyright IBTimes 2023. All rights reserved.