Prince Charles Will Slim Down Monarchy: Will Meghan Markle, Harry Be Removed?
Prince Charles will slim down the monarchy.
Many believed that when the Prince of Wales takes over the throne, he will streamline the royal family. Just recently, Prince Andrew announced that he would be stepping down from his royal rules following the Epstein scandal. Many agreed that doing so is better and more beneficial for the monarchy.
"When Prince Charles becomes King he will slim down the Monarchy to a core group, which is largely his own family and their wives and children. I think that is a good move, because the British public does not want to be paying taxpayer money for someone who they see as bringing the Monarchy into disrepute," royal correspondent Juliet Rieden said on " Today."
Health spokesperson at Westminster Philippa Whitford also shared that many would probably agree to slimming down the monarchy. According to her, there is a huge admiration for Queen Elizabeth II, but there are several members of the royal family where the public question their significance and contribution.
"It's actually the Queen herself, the core of the family, that visitors come to see, the whole changing of the guard, the pomp and circumstance. They're not particularly even aware of a cousin twice removed, but they're all clinging onto that. And I think there definitely is a case to be slimming down the Royal Family," she explained.
Prince Harry and Meghan Markle are way down the line of succession. If Prince Charles would streamline the members of the royal family, it is likely for the Duke and Duchess of Sussex to stay. However, according to royal historian Adrian Tinniswood, the people should not expect too much from Markle changing the monarchy because "she's not that important." In fact, this is the reason, Prince Harry and Markle tend to enjoy more freedom.
Also, the public believe that the Duke and Duchess of Sussex should not be publicly funded. In YouGov's survey, 44 percent said that Prince Harry and Markle should not receive financial support from the privy purse.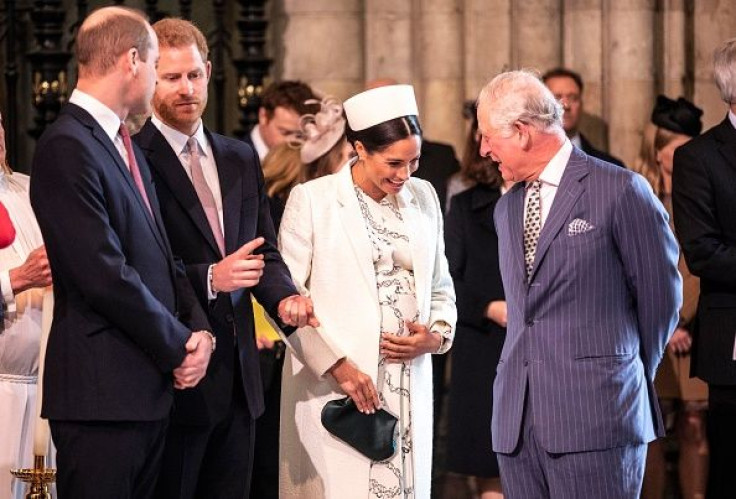 © Copyright IBTimes 2023. All rights reserved.