Meghan Markle Not In A Position To Comment On Prince Andrew's Behavior
Meghan Markle is not in a position to comment on Prince Andrew's behavior.
An insider has claimed that the Duchess of Sussex reacted to the way the Duke of York addressed the Epstein scandal. Journalist and author Virginia Blackburn, responded and said that the duchess is not at liberty to comment on the duke's behavior.
"Then we have 'sources' close to Meghan herself allowing it to be known that she disapproves of uncle Andrew's behaviour," Blackburn wrote.
"Perhaps it is just someone trying to cause mischief but we all disapprove of uncle Andrew's behaviour and it is not Meghan's place within the Royal Family to issue a public judgment."
An insider revealed earlier that Prince Harry's wife was not impressed with the way the Duke of York addressed the controversy. Marke was "horrified by the manner in which the Duke of York dismissed allegations that he had sex with a teenager." Prince Andrew's explanation reportedly left Markle and her team "feeling uncomfortable."
According to one source, Prince Andrew's ex-wife Sarah Ferguson was to blame for the interview because it was her who encouraged her husband to do it. The Duke and Duchess of York did it hoping that by airing Prince Andrew's side they could give his public image a better chance of recovery. Unfortunately, it only backfired because many believed that it would have been better if he did not speak at all.
However, another insider said that Ferguson and Princess Beatrice actually advised the Duke of York against the interview. Prince Andrew still pushed through with it because his private secretary Amanda Thirsk encouraged him to do it.
According to another report, Queen Elizabeth II was not pleased with the interview that she asked her favorite son to fire all of his staff including Thirsk. There was reportedly a genuine fury at Thirsk because she was the driving force behind the interview that was filmed and arranged at Buckingham Palace.
It is also unnecessary for Prince Andrew to keep his staff since he no longer has royal duties. However, Prince Andrew assured Thirsk that she will keep working with him but in a different role.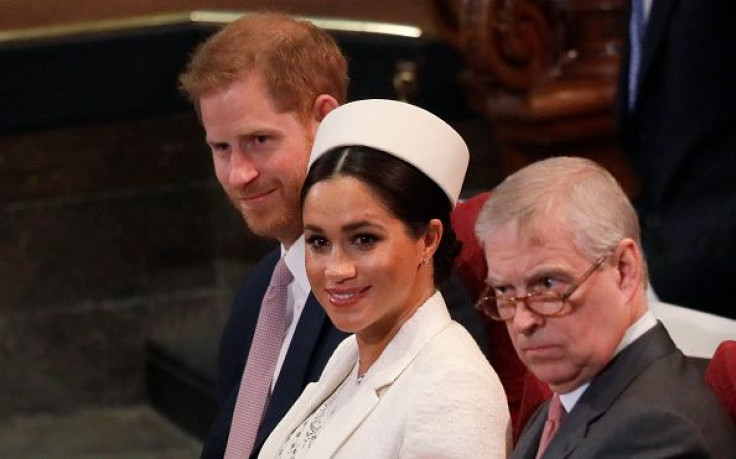 © Copyright IBTimes 2023. All rights reserved.