Prince Charles, Camilla's Body Languages During Polo Match Reveal This About Marriage
Prince Charles and Camilla Parker Bowles' body language from 1975 has been described by expert Judi James.
The couple, who tied the knot in a civil ceremony in 2005, dated before Prince Charles met Princess Diana. In 1975, they attended a polo match together and were photographed chatting in front of a tree.
"This iconic shot of Charles and Camilla gained far more interest once their relationship was revealed during his marriage to Diana, meaning the body language was scrutinized and described retrospectively as the signals of a couple in love," James told Express.
The tree behind Prince Charles and Bowles also had a carving on it. James said that all of a sudden, it looked as though it was a heart with their initials in it. This was assumed to be one of the telling signals that prove Bowles is the real love of Prince Charles.
James said that it wasn't surprising that the iconic scene between the Duke and Duchess of York was recreated for "The Crown."
"'The Crown' has made this pose look openly flirtatious, with Charles looking very dominant, conflicted, and dashing while Camilla stares admiringly, arching her back to show off her figure and performing a submissive, pursed-lips smile," James said.
But the body language expert said that the truth about that time was Prince Charles wasn't really all over Bowles yet because a lot of women were throwing themselves at him.
"The clue with this pose with Camilla was her counterintuitive body language and lack of flirt signals. Standing with her hands slung into her jeans pockets and with her posture looking casual and relaxed she appeared to be one of the only potential partners for the prince who didn't look fazed by his royal status or his polo-player sexual charisma. She looked calmly tough here, using direct eye contact and a serious facial expression. Her pose was all about intensity rather than sycophancy," James explained.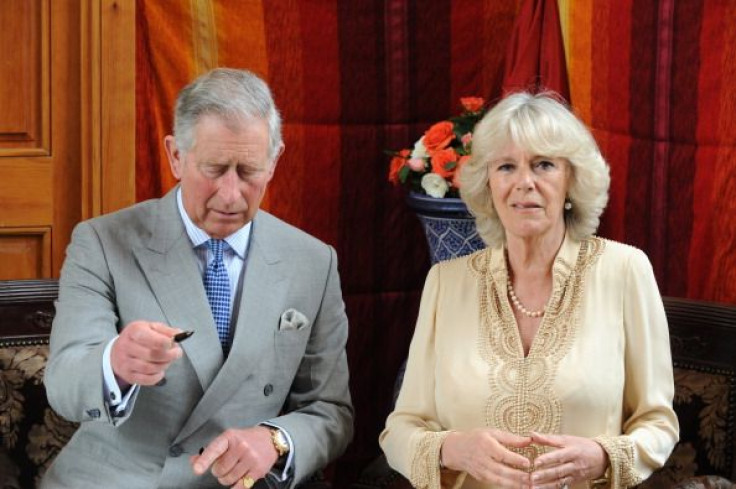 © Copyright IBTimes 2023. All rights reserved.