Prince Charles, Camilla's Wedding Had More Drama Than Most People Think
Prince Charles and Camilla Parker Bowles' wedding was not a drama-free event.
According to Good Housekeeping, there was more drama during their nuptials than most people realized. The Duchess of Cornwall received a few boos and suffered from sinusitis during the ceremony.
"She looked endearingly frightened when she stepped out of the car with Charles and waved briefly before disappearing into Guildhall," Juror wrote. "But it was clear the crowd was on her side."
The Prince of Wales and Camilla exchanged vows at Windsor Guildhall, where 28 people gathered to witness the event. Queen Elizabeth II and Prince Philip did not attend the civil ceremony, but they showed up at St. George's Chapel and the reception.
Robert Hardman revealed that the Queen and Prince Philip's husband showed signs of "disapproval of the arrangement, not of the marriage" itself. But according to a body language expert, Queen Elizabeth II showed signs of displeasure during their nuptials.
"Charles and Camilla's wedding was a more modest affair and there were fewer distress signals on display. Charles has finally married the woman he loves," Dr. Peter Collett said. "But the event is not without its tensions. When the couple emerges there appears to be some indecision about what is going to happen next. Then we see the Queen exposing her tongue."
"This is an unconscious gesture of rejection. It's what we do when we disapprove of something and want symbolically to push it away," the expert explained. "It's a feature the Queen is displeased – either about the arrangement or about the wedding itself."
Collett then claimed that Prince Charles also showed signs of "distress" during his wedding to Princess Diana. "At a crucial point, he wipes away his imaginary tears. This is an action that people often perform when they are feeling sad," he said. "It suggests that Charles is having deep regrets about what he has got himself into."
Prince Charles and Camilla were dating before they married their exes Princess Diana and Andrew Parker Bowles, respectively. However, the next-in-line to the throne had a hard time convincing his family about Camilla. The Duchess of Cornwall was perceived as an "experienced" woman and not "aristocratic" enough for the future kin. So, Prince Charles went on and married the late Princess of Wales, instead.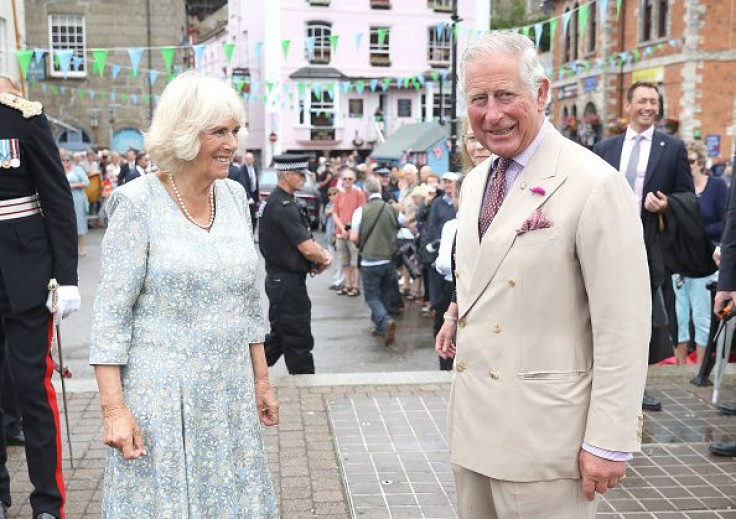 © Copyright IBTimes 2023. All rights reserved.