Prince Charles To 'Formalize' Slimmer Monarchy When He Becomes King, Royal Expert Says
KEY POINTS
Prince Charles "will make some changes" when he takes over the British throne, royal expert Jonathan Sacerdoti says
Charles reportedly plans to "formalize the slimming down" of the royal family so that it doesn't seem like the "result of circumstances"
The Prince of Wales is "looking forward to being the king," according to the royal expert
The British monarchy could look very different under Prince Charles' reign, a royal expert has suggested.
The Prince of Wales, 73, has long been rumored to be planning to restructure the royal family as he prepares to take over the British throne from his mother, Queen Elizabeth II.
Royal expert Jonathan Sacerdoti believes that reducing the monarchy to a team of senior working royals would be one of the first things on Prince Charles' agenda once he becomes king.
"Prince Charles will make some changes," Sacerdoti told Us Weekly Tuesday. "It's always been rumored that he wants to slim down the working royals at the core of the family."
Over the last two years, the royal family has undergone some major structural changes, including Prince Harry and Meghan Markle's exit as working royals in 2020. The Duke and Duchess of Sussex made their royal departure permanent in February 2021.
Earlier this year, Prince Charles' brother Prince Andrew lost his royal titles, patronages and military affiliations after he faced a sexual assault lawsuit brought by Virginia Giuffre, one of the late Jeffrey Epstein's accusers. The Duke of York agreed to a settlement out of court last month for an undisclosed amount of money.
However, Sacerdoti suggested that under Prince Charles' reign, the Queen's eldest son will "formalize the slimming down" of the royal family so that it doesn't seem like the "result of circumstances."
The royal expert also said he believes the heir apparent to the British throne is "looking forward to being the king" even if his expanded role would mean the further loss of privacy
"Prince Charles has always been a hardworking royal and Prince William too, but the more they get to do now, the more the baton is being handed over," Sacerdoti explained. "They're getting used to some of those roles for when they themselves are monarch."
Royal commentator Kinsey Schofield previously told Insider that Prince Charles' slimmed-down firm would likely include himself, his wife Duchess Camilla, the Queen, Princess Anne, Prince William, Kate Middleton, Prince Edward and Sophie, Countess of Wessex.
"While these are all individuals that will be out in the future representing the crown, I think Charles will try to draw attention to himself, Camilla, and the Cambridge family as the future of the monarchy," Schofield said.
Meanwhile, Queen Elizabeth, who celebrated 70 years on the throne last month, announced that she wants Camilla, Duchess of Cornwall to be known as queen consort when Prince Charles becomes king.
The Prince of Wales was delighted with the support they received from Her Majesty. "Charles is over the moon that his mother has given her seal of approval," an unnamed source told Us Weekly. "It's a dream come true."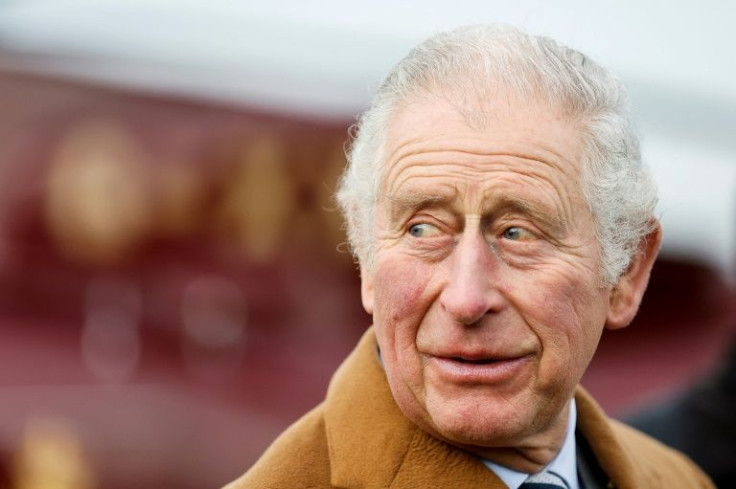 © Copyright IBTimes 2023. All rights reserved.