Queen Elizabeth's Announcement About Camilla's Title 'A Dream Come True' For Prince Charles: Report
KEY POINTS
Prince Charles was over the moon when his mother, Queen Elizabeth II, gave her seal of approval to Camilla Parker-Bowles
The Prince of Wales had always wanted to ensure that his wife would become a queen when he takes over the throne
The Duchess of Cornwall had to work twice as any other royal to gain popularity due to her affair with Prince Charles
Queen Elizabeth II's decision about Camilla Parker-Bowles' future title greatly pleased her son, Prince Charles.
The Prince of Wales was very happy when Her Majesty confirmed that the Duchess of Cornwall will be "queen consort" when he becomes king. The Queen made the announcement on the eve of her Accession Day.
"Charles is over the moon that his mother has given her seal of approval," an unnamed source told Us Weekly. "It's a dream come true."
Camilla's future title when the Prince of Wales takes over the throne had been a topic of discussion in the past years. The Queen consented to their marriage in 2005, but many were not happy because they had an affair when he was still married to Princess Diana.
The palace initially announced that when Prince Charles becomes the monarch, his wife would only be called princess consort. However, royal watchers noticed that all the references calling Camilla "princess consort" were removed in the Clarence House in early 2018.
Royal biographer Penny Junor wrote in her book "The Duchess: The Untold Story" that Prince Charles was so proud of his spouse and grateful for everything she did and sacrificed for him. Junor was convinced that Prince Charles would insist "she gets the full title."
The public has slowly warmed up to Prince Charles and Camilla over the years because they have witnessed the royal couple's work.
"Camilla had to work twice as hard as any other royal to gain popularity and shed her reputation as the wicked stepmother — the woman who stole Charles from Diana," the insider added.
Last year, Camilla's son, Tom Parker-Bowles, opened up about his mom's future title. According to him, he wasn't sure because it wasn't decided yet.
"I honestly don't know if Mum will be called queen," he told The Times on April 29, 2021. "That hasn't been decided. There are a lot of interesting Sky documentaries about that I'm sure, but I honestly don't know if that's true."
The Prince of Wales released a statement Sunday, congratulating the Queen for the 70th anniversary of her Accession Day on Instagram. The heir apparent praised his mother's "remarkable achievement" and warmly acknowledged her announcement for Camilla's future title.
"We are deeply conscious of the honor represented by my mother's wish. As we have sought together to serve and support Her Majesty and the people of our communities, my darling wife has been my own steadfast support throughout," he added.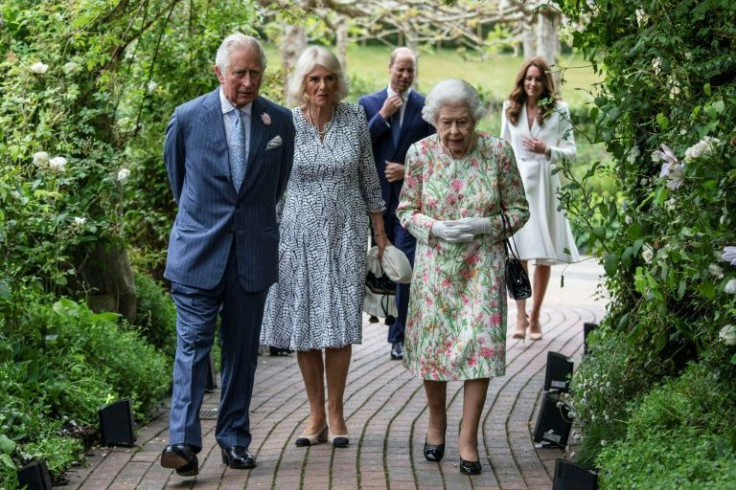 © Copyright IBTimes 2023. All rights reserved.