Prince Harry, Meghan Markle Could Join Prince Charles On Balcony On Coronation, Expert Suggests
KEY POINTS
A royal correspondent weighed in on whether Harry and Meghan would join Prince Charles on the palace balcony during his coronation
The commentator suggested Prince Charles would want them to be present as an "indication" of the "future of the monarchy"
This comes amid Prince Harry's legal fight to personally pay for police protection when in the U.K.
Meghan Markle and Prince Harry could return to the U.K. and join the royal family when his father Prince Charles is crowned king, a royal commentator has suggested.
The Duke and Duchess of Sussex stepped back as working royals and moved to California in 2020, sparking a debate over whether the couple would join Prince Charles on the Buckingham Palace balcony on the day of his coronation.
Royal correspondent Christine Ross has claimed that Prince Charles would want his younger son and Markle to be present as an "indication" of the "future of the monarchy."
"I don't think it's going to be about family rifts as much as it's going to be about the future of the monarchy. There is no precedent here because there really hasn't been a situation in so long where there's been an heir and an heir and an heir," Ross said on Us Weekly's "Royally Us" podcast. "I think just because of that historical moment where you have Charles, William and George - we'll probably see them front and center in their families."
"I do imagine that Charles will want a larger family group shot of the existing royal family of his brothers, uncles, but I do think that Harry would be a part of that and Meghan as well if she wanted to be," she continued.
The correspondent suggested that Markle may also choose not to attend as the duchess may be "hesitant to travel or to put herself in that situation again where the British press can speak about her in that way."
Since leaving the U.K., Prince Harry has flown back to his home country only twice — to attend his grandfather Prince Philip's funeral in April 2021 and to unveil a statue of his mother Princess Diana two months later — while his wife has not returned to the country at all following the couple's royal departure.
Last year, royal commentator Robert Jobson, author of "Prince Philip's Century: The Extraordinary Life of the Duke of Edinburgh," suggested that Markle might not ever go back to Britain after she and Prince Harry stepped away from their senior royal duties.
"I'm not sure Meghan will ever come to Britain again," Jobson told Us Weekly as he weighed in on whether or not Markle will return to the U.K. for Queen Elizabeth's Platinum Jubilee celebration. "She's not popular [right] now."
However, it was recently revealed that Prince Harry wants to bring Markle, his son Archie, 2, and daughter Lilibet, 8 months, to the U.K. for a visit with the Queen, but he and his family are "unable to return to his home" because the duke feels it is too dangerous for them, according to the duke's legal representative.
In a statement released last month, the representative confirmed that Prince Harry filed a claim for a judicial review against the refusal of the U.K. Home Office to allow him to personally pay for police protection when in the country.
Prince Harry, who lost his tax-payer-funded police security when he stepped back from royal duties, argued that his private security team in the U.S. does not have adequate jurisdiction in the U.K., where the threat is higher.
"Prince Harry inherited a security risk at birth, for life," his rep stated. "He remains sixth in line to the throne, served two tours of combat duty in Afghanistan, and in recent years his family has been subjected to well-documented neo-Nazi and extremist threats."
In response, a government spokesperson said in a statement that the U.K.'s "protective security system is rigorous and proportionate."
Prince Harry's security issues have yet to be resolved so it is unclear whether or not his family will attend Prince Philip's spring memorial service.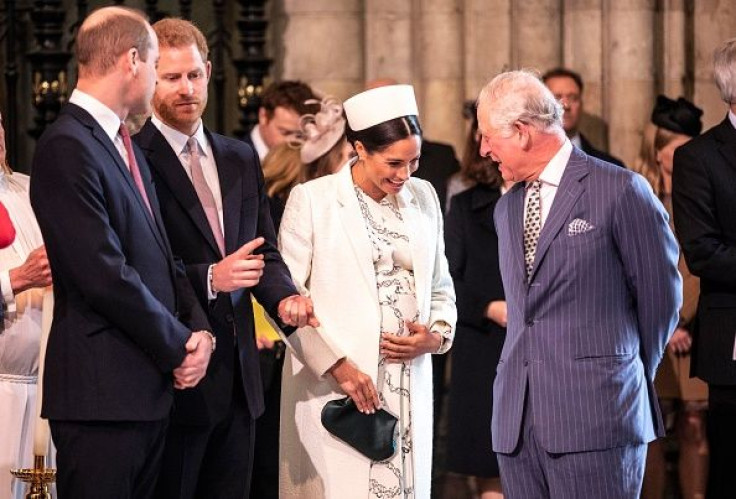 © Copyright IBTimes 2023. All rights reserved.
FOLLOW MORE IBT NEWS ON THE BELOW CHANNELS