Prince Charles Found Kate Middleton 'Tasteless' After This Event
He seems fond of both his daughters-in-law these days, but shortly after Kate Middleton married his eldest son, Prince William, Prince Charles reportedly wasn't as keen on her, specifically after the new Duke and Duchess of Cambridge took a trip abroad.
According to royal author Sally Bedell Smith (via Express UK), when Middleton and Prince William went on their first overseas trip to visit both Canada and Los Angeles shortly after their marriage, the number of photos of the couple that surfaced irked the future King, who found them to be "tasteless" photo ops, which included the pair posing in cowboy hats as they helped launch the Calgary Stampede in Canada, and an unfortunate incident where a dress Middleton wore was blown up by a gust of wind.
Royal Author Phil Dampier recalled that following the wedding, there appeared to be a feud between the father and son over what happened.
"When Charles and Camilla visited Canada two years ago they were greeted by relatively small crowds. They are in their 60s and are not what you would call glamorous," he said at the time. "Charles felt overshadowed by Diana and now it seems he feels overshadowed by their son. Some people may think he is jealous. I have always felt that as soon as William got married, Charles would be sidelined."
The report of the alleged feud and feeling about the trip came after Camilla, Charles' wife, reportedly helped drive a wedge between the younger couple which ultimately led to their 2007 split. They went on to rekindle their romance, but the Duchess of Cambridge reportedly has still found it difficult when it comes to fitting in with other members of the royal family, particularly Princess Beatrice of York.
Allegedly, the Princess' feud originated with her cousin, after he and Middleton refused to invite her then-boyfriend to their wedding, and she was "quite icy" to his wife because of the attention she seemed to receive from Queen Elizabeth.
Things reportedly hadn't improved by 2018, as both Beatrice and Eugenie allegedly snubbed the Cambridges during the family's Easter services, and it was said Middleton was taking her soon-to-be sister-in-law, Meghan Markle, under her wing as she navigated the potentially tricky relationship.
"Things were so bad, Eugenie and Bea wouldn't even stand with Wills and Kate after the service," a source said. "Kate knows that Bea and Eugenie can be troublemakers and is trying to keep them at arm's length from Meghan."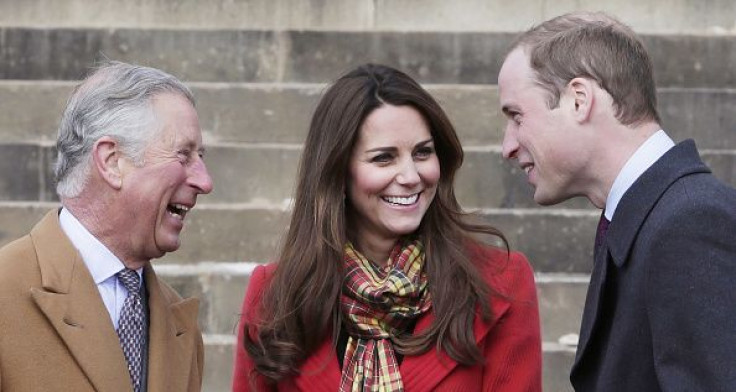 © Copyright IBTimes 2023. All rights reserved.