Prince Charles 'Hurt, Disappointed' Over Prince Harry's New Comments About Him, Royal Expert Says
KEY POINTS
Prince Charles was "hurt" and "disappointed" over Prince Harry's remarks in his new docuseries, royal expert Nick Bullen says
Bullen commented that it appears "nothing is off-limits" for Prince Harry
Prince Harry claimed his father didn't understand why he and Meghan Markle "chose to put our mental health first"
Prince Charles was not pleased with his youngest son Prince Harry's latest remarks about him, according to a royal expert.
The Duke of Sussex recently revealed more details about his life growing up as a member of the royal family and his and his wife Meghan Markle's decision to quit royal duties last year. While talking about his childhood in his new docuseries "The Me You Can't See," Prince Harry claimed his father didn't understand why he and Markle "chose to put our mental health first" when they decided to step back as senior working royals and move to California.
Royal expert Nick Bullen told Us Weekly that Prince Charles had been "hurt" and "disappointed" by Prince Harry's comments.
"It appears nothing is off limits now," the editor-in-chief of True Royal TV added. "[It's sad] that their private family affairs are being aired in public yet again."
In "The Me You Can't See," which he co-produced with Oprah Winfrey, Prince Harry said he plans to raise his children a lot differently than he and his brother Prince William were raised by Prince Charles.
"Just because you suffered, it doesn't mean that your kids have to suffer," he explained. "In fact, quite the opposite. If you suffered, do everything you can to make sure that whatever experiences, negative experiences that you had, you can make it right for your kids."
"Isn't this all about breaking the cycle? Isn't it all about making sure that history doesn't repeat itself? That whatever pain and suffering has happened to you that you don't pass on?" he continued.
This was similar to what Prince Harry said about his upbringing when he made an appearance on Dax Shepard's "Armchair Expert" podcast earlier this month.
The duke told Shepard he plans to raise their son Archie, 2, differently than the Prince of Wales raised him as he wanted to break the cycle of "genetic pain" that gets passed on within the royal family.
"When it comes to parenting, if I've experienced some form of pain and suffering because of the pain and suffering that perhaps my father or parents suffered, I'm gonna make sure I break that cycle so that I don't pass it on," Prince Harry said.
Other royal experts and commentators also recently criticized Prince Harry for his comments about Prince Charles' parenting.
Royal biographer Robert Jobson was among those who slammed Prince harry for taking a jab at his dad so soon after Prince Charles lost his own father, Prince Philip, who died on April 9. He also said Prince Harry was being selfish and self-indulged with his remarks.
"To start saying things within weeks of his grandfather's funeral seems ungracious," the author of "Prince Philip's Century" told Page Six of Prince Harry. "He's talking about his father, who's just lost his own dad, going through his own traumas and mental health issues. Surely he should support Charles now more than ever and I don't know why he's done it."
"[Prince Harry] is very self-indulged. He doesn't seem to care about anybody's feelings but himself. His father has just lost his own father, his grandmother has just lost her husband, her confidant of over 70 years, so for me, it's quite selfish," Jobson continued.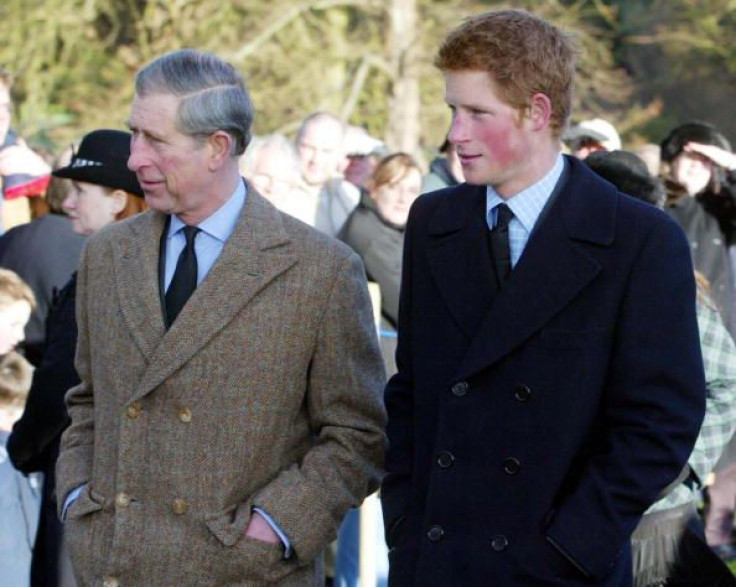 © Copyright IBTimes 2023. All rights reserved.