Prince Harry Called 'Ungracious, Selfish' For Criticizing Prince Charles So Soon After Philip's Death
KEY POINTS
Royal biographer Robert Jobson slammed Prince Harry following the duke's interview on the "Armchair Expert" podcast
He called Harry "selfish" and "very self-indulged" for allegedly taking a jab at Prince Charles shortly after Philip's death
Jobson noted that Prince Charles may also be "going through his own traumas and mental health issues"
Prince Harry was called "selfish" and "very self-indulged" by a royal biographer for seemingly calling out Prince Charles and the royal family's approach to raising children less than a month after Prince Philip's funeral.
Just weeks after reuniting with his father for the first time in over a year, the Duke of Sussex made new revelations that some thought was a dig at Prince Charles and his grandparents' parenting skills. When he appeared on Dax Shepard's "Armchair Expert" podcast Thursday, Prince Harry said he does not want to raise his children the same way Prince Charles brought him and Prince William up, vowing to break the "cycle" of "genetic pain and suffering" being passed on within the royal family.
Royal biographer Robert Jobson, author of "Prince Philip's Century," slammed Prince Harry for seemingly taking jabs at his father so soon after Prince Charles lost his own father.
"To start saying things within weeks of his grandfather's funeral seems ungracious," Jobson told Page Six Friday. "I'm sure if he used his brain now and then … [he'd realize] it's not helpful talking about his personal problems."
"He's talking about his father, who's just lost his own dad, going through his own traumas and mental health issues. Surely he should support Charles now more than ever and I don't know why he's done it," he continued.
Jobson went on to describe Prince Harry's move as "selfish" and "self-indulged" because he seemed to not care whether or not he is hurting his family.
"He is very self-indulged. He doesn't seem to care about anybody's feelings but himself. His father has just lost his own father, his grandmother has just lost her husband, her confidant of over 70 years, so for me, it's quite selfish," the royal author continued.
Jobson made it clear that he sympathizes with Prince Harry and agrees that mental health is a serious issue, but he disapproved of the duke's move to air his family issues on TV rather than discuss them privately.
"Just because he's selling a series on mental health with Oprah [Winfrey] doesn't mean you have to trash your family," the journalist said. "I don't really see what is gained."
Prince Harry's biographer Angela Levin also criticized him over the claims he made in his podcast interview and suggested he lied when he said his wife Meghan Markle was the reason he sought therapy.
During a recent interview on "Good Morning Britain," Levin said she asked the Duke of Sussex in 2017 if Markle was involved in his decision to seek help. Prince Harry reportedly told her that it was Prince William who told him that "he needed help and should get help."
However, in his interview, Prince Harry credited Markle for encouraging him to start attending therapy and begin working through the trauma and frustration that had long been affecting him.
"Once I started doing therapy," he shared. "It was like the bubble was burst. I plucked my head out of the sand and gave it a good shake off and I was like, 'You're in this position of privilege, stop complaining and stop thinking you want something different—make this different, because you can't get out. How are you going to do these things differently? How are you going to make your mum proud and use this platform to really affect change?'"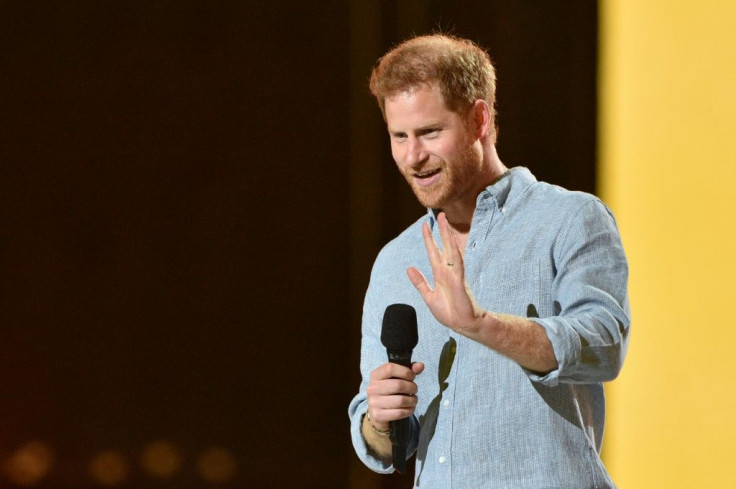 © Copyright IBTimes 2023. All rights reserved.