Prince Charles Looks Like Prince Harry In Throwback Photo, Reignites James Hewitt Rumors
A throwback photo of Prince Charles when he was just a young boy has just been released.
In the snap, it is evident how Prince Charles looked just like his second son, Prince Harry. The heir to the throne is wearing a suit and tie in the photo, and he is also grinning from ear to ear.
Also featured in the picture are Princess, Prince Andrew, and the Queen Mother. One of the royal family's corgis is also staring at the adorable looking Prince Andrew in the snap.
The snap was taken in 1960, which means that Prince Andrew was just a few months old at that time. But the attention of royal fans went straight to Prince Charles who they said looks just like Prince Harry.
Even though it is confirmed that Prince Harry is the son of Prince Charles, there have been rumors suggesting that the Duke of Sussex may have been the son of Princess Diana's former fling, James Hewitt.
Last weekend, a hair expert said that Prince Harry couldn't have been Hewitt's son because their hair loss pattern is very different from each other.
"Harry's hair loss pattern and James Hewitt is a very different pattern of hair loss. Harry certainly follows his brother William and Prince Charles' patterns, whereby a sign of early MPB (Male Pattern Baldness) commenced in the crown region and from there moved forward while an overall diffuse thinning has (also) occurred all at once," hair expert Steven Stevenson told Daily Star.
And by the looks of it, Prince Charles' throwback photo is another confirmation that Prince Harry isn't the son of Hewitt. In the past, old photos of Prince Philip have also seemingly confirmed that Prince Harry is really related to them.
When the Duke of Edinburgh was much younger, he also resembled Prince Harry. However, the Duke of Sussex's ginger hair was something that he inherited from Princess Diana's side of the family.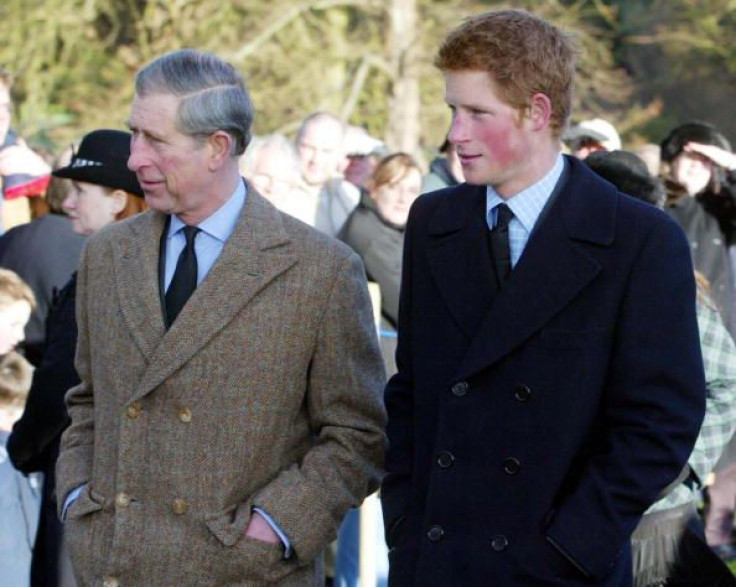 © Copyright IBTimes 2023. All rights reserved.