Prince Charles Made Taller Than Princess Diana In Photos For 'Bizarre' Reason
Prince Charles appeared taller than Princess Diana in most of their photos, but they are actually of the same height.
In most of the professional shots that feature the Prince and late Princess of Wales, Prince Charles appeared to be taller than Princess Diana. However, both actually stand 5 feet 8 inches tall. The shots were apparently staged to convince the public that the future king is taller than his wife for a very bizarre reason -- to conform to the idea that men should be taller than their wives.
"This effort to make Charles appear taller is a social commitment to the idea that men are taller and women shorter," Professor Lisa Wade at the Occidental College in Los Angeles wrote (as quoted by The Sun). "When our own bodies, and our chosen mates, don't follow this rule, sometimes we'll go to great lengths to preserve the illusion."
"When Charles and Diana were posed together formally, however, they were typically arranged so as to suggest that he was significantly taller than her, or at least to disguise the fact that he was not," she added.
Some fans who noticed the manipulation weren't happy about it at all. Others even called it "sexist." A number noticed that Princess Diana didn't wear high heels when she was with Prince Charles. Some are convinced that they did it cleverly by making Princess Diana squat in most photos.
After Prince Charles and Princess Diana's split, the latter had been seen wearing heels. "you could tell the minute she gave no [explicit] was when she started wearing heels," one user wrote.
In related news, Princess Diana reportedly found out about the future king's affair with Camilla Parker Bowles weeks before their royal wedding. She knew it when she saw a parcel containing a bracelet engraved with the letters "G" and "F" which apparently stood for the two's nicknames Gladys and Fred.
"I was devastated, and I said 'Well, he's going to give it to her tonight,'" Princess Diana said about the incident. "So rage, rage, rage. You know, 'Why can't you be honest with me?' But no, absolutely cut me dead."
Princess Diana reportedly wanted to cancel the wedding but was convinced to pursue it. Their marriage eventually didn't work and the exes couldn't hide their dislike towards each other. In fact, in their last trip abroad together, they noticeably ignored each other.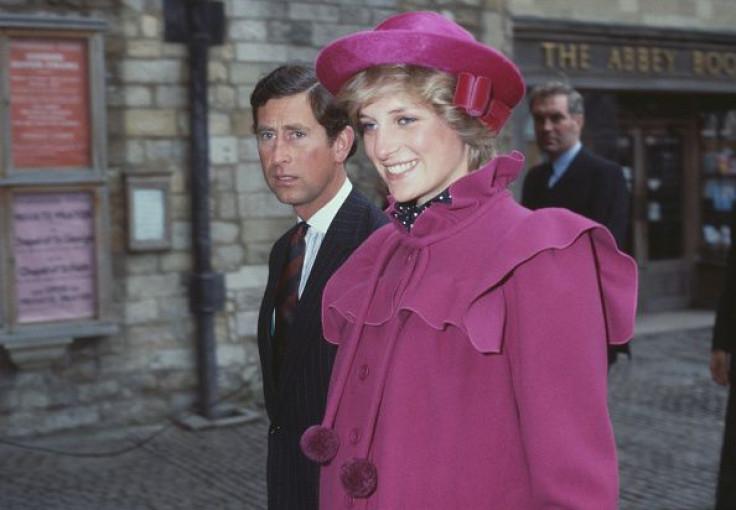 © Copyright IBTimes 2023. All rights reserved.