Prince Charles Makes This Joke About Grandchildren Princes George, Louis, Princess Charlotte
Prince Charles adores his grandchildren, but he can't quite keep up with them anymore.
On Monday, the Prince of Wales visited a toddler group at a community church. Prince Charles already has three grandchildren from Prince William and Kate Middleton, 5-year-old Prince George, 3-year-old Princess Charlotte and 7-month-old Prince Louis. Another one is on the way as Prince Harry and Meghan Markle are expecting their first child together.
During the visit, Prince Charles sympathized with mom Amelia Kerr, 33, who was cradling her baby boy, 4-week-old Oliver Morris, in Dorchester Community Church in Poundbury Dorset. "My grandchildren wear me out, I don't know how you do it My grandchildren wear me out, I don't know how you do it," Prince Charles said (via Express).
Prince Charles doesn't forget his grandchildren and often mentions them. During a visit to Vanuatu, an island in the South Pacific, he revealed that he was contemplating on the best gifts to buy for Prince George, Princess Charlotte and Prince Louis.
"I'm wondering whether to buy a pig or not, they're rather nice. Children always love those, don't they?" he said. "I may have to take these back for the children."
According to an insider, Prince Charles and Camilla Parker Bowles are head over heels for their grandchildren. In fact, the Duke of Cornwall spends a fortune for their toys, but there's a reason why he does this.
"Charles wasn't around much when William and Harry were younger and if he could turn back time, he would've done things differently, but he's learned from his mistakes," the source said. "These days, he's more family-oriented."
Aside from showering Prince William and Middleton's children with toys, Prince Charles is reportedly very hands-on when it comes to his grandkids. In fact, he made sure that they were entertained during his 70th birthday photoshoot.
"He is a very hands-on grandfather. He was holding hands with George and Charlotte, and bouncing Louis up and down for a long time," royal photographer Chris Jackson told Sunday Times. "George was very happy on the prince's knee. They have a great relationship that's a little more established, as George is a bit older."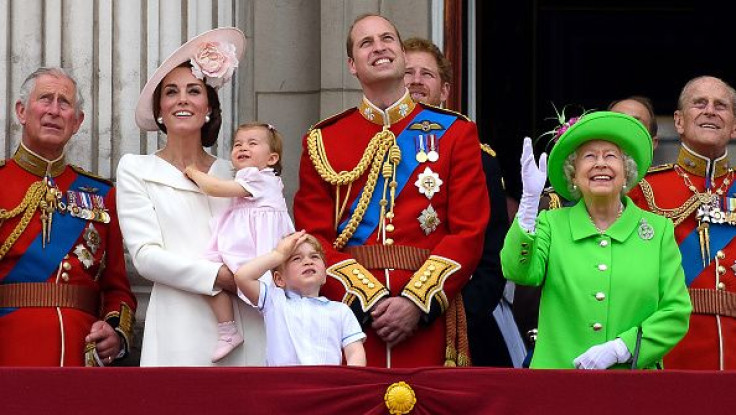 © Copyright IBTimes 2023. All rights reserved.