Prince Charles' 'Naughty, Heartwarming' Letter To Camilla On Their Civil Wedding Revealed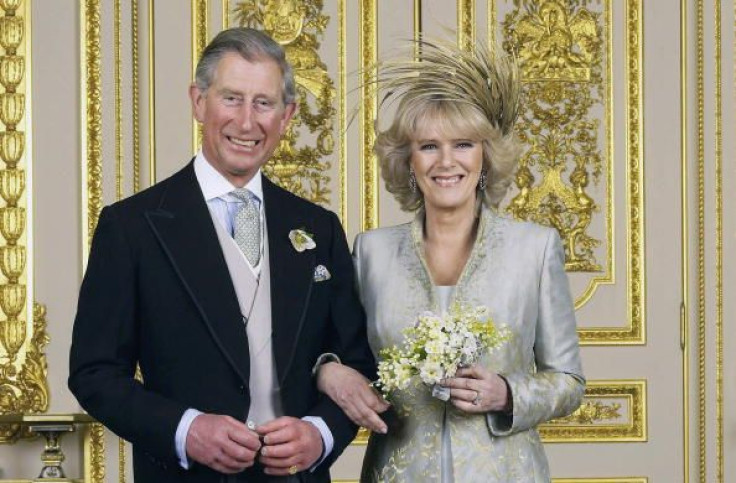 Prince Charles had a sweet message to Camilla Parker Bowles on their wedding day.
David Stubbs compiled Prince Charles' letters in "One Is Deeply Concerned: The Prince Charles Letters, 1969-2011" and one of them apparently contained the latter's naughty but heartfelt message to the Duchess of Cornwall during their civil wedding.
"You know what I'd really like to say to you, but given our exchanges have in the past fallen into the wrong hands with decidedly embarrassing consequences," Prince Charles wrote in his letter. "I'll keep this one on a friendly, but formal footing if it's all the same to you, dear sugar lump."
Prince Charles also revealed in the letter how he can be himself with Camilla. His message to her was filled with love and admiration.
"But you, my dear: you are different. Hang it all, raisins to my nuts, with you I feel I can talk about biodegradable Wellingtons for hours without the other party rolling their eyes," the future king added. "Your tin whistle, 'pon which a merry tune of love you play."
Prince Charles and Camilla dated before they married their former spouses Princess Diana and Andrew Parker Bowles, respectively. However, the royals did not approve of Camilla to be with the future king because she was not "aristocratic" enough. In addition, they deemed her to be a woman with experience.
"It was absolutely vital to have on the throne somebody who was a virgin," Dr. Piers Brendan said clarifying the "experience" stated in a documentary. "A future Queen must have no past."
However, Prince Charles and Camilla's first marriages didn't work. Both ended up divorcing their spouses prior to rekindling their romance.
Princess Diana blamed the affair of her husband with Camilla for her failed marriage. Royal biographer Robert Lacey also believed that if the Queen has to blame someone for it, it would have to be her own son, Prince Charles.
"If anything, I believe, that she and her husband Prince Philip put more of the blame on Prince Charles, and Prince Charles of course, as we since discovered, was already committed emotionally to another woman," he explained.
© Copyright IBTimes 2023. All rights reserved.