Prince Charles, Princess Diana's Family Portrait May Hint At 'Distant' Relationship
Prince Charles and Princess Diana once posed for a family portrait that just hinted at their distant and complicated relationship with each other.
In the photo, Princess Diana is clad in a blue and black ensemble while standing beside a young Prince Harry. She is looking towards the other side of the photo where Prince Charles is standing.
Prince Harry and Prince William are in their suit and tie and they are smiling from ear to ear. The royal siblings are standing in between their parents. At first glance, it is already evident how close Prince Harry and Prince William are standing beside Princess Diana. But there is a gap between Prince William and Prince Charles.
While Princess Diana, Prince William, and Prince Harry are all smiling, Prince Charles has a stern look on his face. His left hand if also kept inside his suit pocket, and he's staring at a different direction.
Based on Prince William and Prince Harry's height, it may be safe to assume that the photo was taken shortly before Prince Charles and Princess Diana announced their separation. This means that they were already facing irreparable issues in their marriages.
But despite their differences, the Prince and Princess of Wales still made sure to give their children the happiest life they could ever have. Princess Diana spent as much time as she could with Prince Harry and Prince William by traveling or going to amusement parks.
After their separation, the Duke of Cambridge and the Duke of Sussex continued to live with Prince Charles at the palace. Princess Diana tried to lead a private life but was unsuccessful.
Four years after their separation, Princess Diana and Prince Charles finalized their divorce. In 1997, the People's Princess passed away following a fatal car crash in Paris. Eight years later, Prince Charles married the love of his life, Camilla Parker Bowles, in a civil ceremony.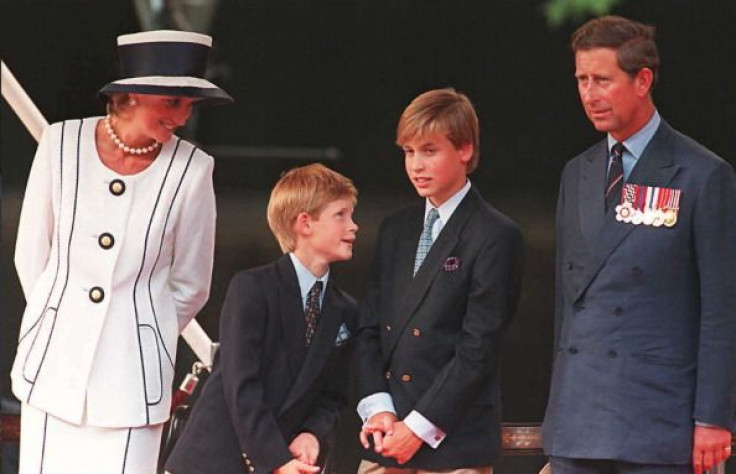 © Copyright IBTimes 2023. All rights reserved.