Prince Charles Questioned Skin Tone Of Harry And Meghan Markle's Baby, Book Claims
KEY POINTS
Christopher Andersen's new book claimed Charles speculated about the skin tone of Harry and Meghan's future children
Charles allegedly wondered what Harry and Meghan's children will look like during a conversation with his wife Camilla
Andersen suggested that Charles' curiosity was only twisted by scheming courtiers who gave it a racist spin
Prince Charles speculated about the skin tone of Meghan Markle and Prince Harry's future children, a new book claims.
Earlier this year, Markle claimed during her bombshell interview with Oprah Winfrey that a member of the royal family raised questions about the color of their unborn son's skin before they welcomed Archie, now 2.
Neither Markle nor Prince Harry identified the individuals involved in the alleged exchange. But author Christopher Andersen's new book, citing a "well-placed source," claimed that the Prince of Wales once initiated a conversation about the potential skin tone of his son's future children with Markle, Page Six reported.
In "Brothers and Wives: Inside the Private Lives of William, Kate, Harry and Meghan," the unnamed source claimed that on Nov. 27, 2017 — the same day Prince Harry and Markle's engagement was officially announced — Prince Charles allegedly asked his wife, Duchess Camilla, "I wonder what the children will look like?"
According to the insider, the Duchess of Cornwall was "taken aback" by her husband's question and responded, "Well, absolutely gorgeous, I'm certain."
The source claimed that the Prince of Wales then lowered his voice as he asked, "I mean, what do you think their children's complexion might be?"
A spokesperson for Prince Charles dismissed the claims, telling the New York Post's Page Six, "This is fiction and not worth further comment." The Duke and Duchess of Sussex's rep did not respond to requests for comment, according to the outlet.
Andersen did not indicate in his book that Prince Charles was the unnamed "senior royal" whom Prince Harry and Markle — whose mother is Black and father is white — were referring to during their Oprah interview.
According to the outlet, the author presented the matter as if Prince Charles' curiosity was only twisted by scheming courtiers who gave it a racist spin and that the account had evolved into a "toxic" story by the time it reached Prince Harry and Markle's ears.
Andersen blamed a group of high-level palace advisors called "Men in Gray" for the question posed by Prince Charles "being echoed in a less innocent way throughout the halls of Buckingham Palace."
The book also touched on Prince Harry's frustration after he complained to his father about the issue. The Prince of Wales allegedly told his younger son that he was being "overly sensitive about the matter," Andersen quoted another unnamed insider as saying.
The author claimed that Prince William also had an unsympathetic view of Prince Harry's concerns, allegedly calling the skin tone remark "tactless" but "not a sign of racism within the family."
Markle told Oprah during their interview that there were "concerns and conversations" among the royals about "how dark" their son's skin might be when he's born, according to CNN. "That was relayed to me from Harry from conversations that family had with him," the duchess added.
The Duke and Duchess of Sussex declined to reveal the name of the royal because "that would be very damaging to them," Markle said. Prince Harry later clarified that his grandparents Queen Elizabeth and Prince Philip were never part of it.
Their claims sparked accusations of racism against the royal family. Prince William quickly denied the claims, telling reporters, "We are very much not a racist family."
Prince William's rep had no comment when asked about the claims made in Andersen's book.
"Brothers and Wives: Inside the Private Lives of William, Kate, Harry and Meghan" will be released Tuesday.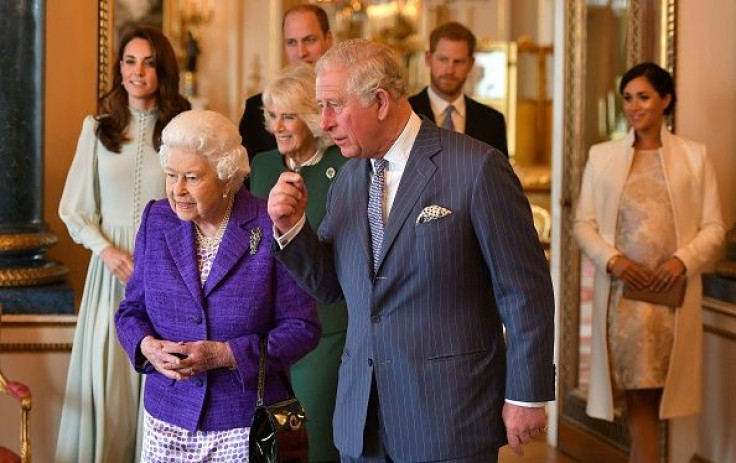 © Copyright IBTimes 2022. All rights reserved.
FOLLOW MORE IBT NEWS ON THE BELOW CHANNELS