Meghan Markle's Dad Insists Royals Aren't Racist, Takes Dig At Prince Harry After Oprah Interview
KEY POINTS
Meghan Markle's dad hoped the alleged remark about how "dark" Archie's skin color would be was just a "dumb question"
Thomas Markle Sr. took a jab at Prince Harry's past mistakes
The duchess' dad was upset after learning she had suicidal thoughts after joining the royal family
Meghan Markle's estranged dad, Thomas Markle Sr., said he doesn't believe that the royal family is racist and suggested that the alleged remark about Archie's skin color was just a "dumb question."
Two days after the airing of the Duke and Duchess of Sussex's explosive tell-all with Oprah Winfrey, her father appeared on ITV's "Good Morning Britain" to weigh in on his daughter and son-in-law's revelations.
"I have great respect for the royals, and I don't think the British royal family are racist at all," the former director of photography, 76, said Tuesday. "I don't think the British are racist. I think Los Angeles is racist, California is a racist, but I don't think the Brits are."
The duchess alleged in her chat with Winfrey that someone in the royal family had raised "concerns" over how "dark" her first child's skin would be when he was born in May 2019.
"The thing about what color will the baby be or how dark will the baby be, I'm guessing and hoping it's just a dumb question from somebody. It could be somebody asked a stupid question rather than being a total racist," Markle speculated, though he added that the "comment should be investigated."
Commenting on the timing of the interview, Markle said the royal couple "went way over the top" and should have waited, considering that Prince Philip was still in the hospital recovering from a heart operation.
"They should have waited, considering the queen's age and Philip's age," he said. The Queen is 94, while Prince Philip is 99.
During his "GMB" appearance, Markle also took a jab at Prince Harry's past as he admitted and apologized for his own mistake, staging paparazzi photos with a British tabloid.
"We all make mistakes but I've never played naked pool and I've never dressed like Hitler," he said.
Prince Harry's nude photos made headlines in 2012. The pictures were taken when he played strip billiards with his friends during a private Las Vegas trip. In 2005, Prince William's younger brother sparked controversy when he was photographed using a Nazi uniform as a costume at a party.
Markle was also upset after learning that his daughter had suicidal thoughts at one point when she was still a working royal.
"Had I known she had psychological problems, I would have been there for her," he said.
However, he felt that it would not have come to that point if she hadn't "ghosted" her own family. "She really had no one to reach out to," he added.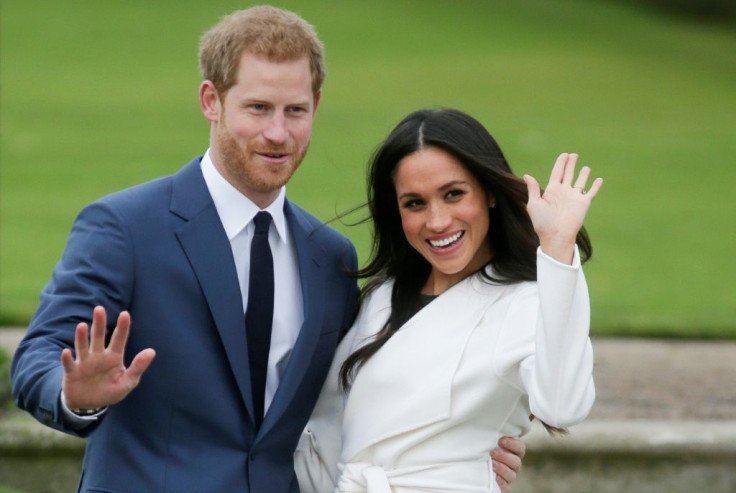 © Copyright IBTimes 2023. All rights reserved.
FOLLOW MORE IBT NEWS ON THE BELOW CHANNELS