Prince Charles Undermined By Meghan Markle, Harry; Duchess Let Down Future King
Prince Charles was undermined by Prince Harry and Meghan Markle.
According to Dan Wootton of The Sun, Prince Charles is absolutely furious of Prince Harry and Prince William's feud. He is also worried about his youngest son in the same way he was worried about his first wife, Princess Diana.
Just recently, the Duke and Duchess of Sussex opened up their struggles about being a royal and first-time parents. While many were touched, some were not impressed because the couple somehow undermined the works of the other royals.
"The Prince of Wales is very busy at the moment touring Japan, including a visit with the Welsh rugby team. But the point is that this whole kerfuffle has completely undermined the work he is doing, just as it undermined the work Prince William and Kate were doing in Pakistan," a royal source told Wootton.
"To do it to your brother is one thing. To do it to your father and paymaster is a completely different matter altogether."
Wootton also revealed that Prince Charles was adamant of supporting Prince Harry and Markle. The Duchess of Sussex reportedly let him down when Markle canceled a meeting with the future king at the last minute.
Royal editor Robert Jobson also revealed earlier that the aides at the palace were "baffled and infuriated" when Prince Harry and Markle's interview aired. Many of them felt that it was not timed appropriately because it overshadowed Prince William and Kate Middleton's achievement in their last few days in Pakistan.
Richard Kay had the same opinion. The advance publicity of Prince Harry and Markle's documentary did not only threaten to upstage the final part of the Duke and Duchess of Cambridge's highly successful trip to Pakistan, it also overshadowed a moving visit by Sophie, Countess of Wessex to Kosovo.
"It is the reason why royal diaries are so carefully co-ordinated, to avoid the risk of clashes between the various households. Quite simply, you don't rain on someone else's parade," a royal source said.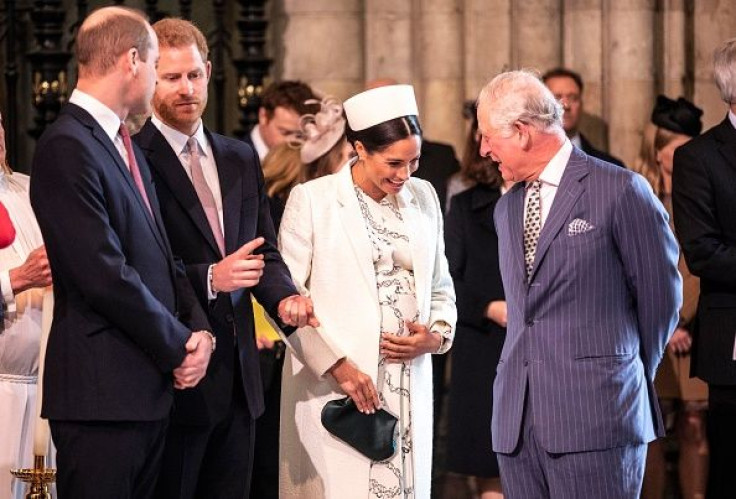 © Copyright IBTimes 2023. All rights reserved.