Prince Edward 'Thrived' Due To This Trait That Charles, Andrew Didn't Have
Prince Edward reportedly thrived in the modern world since he was a product of his generation unlike Prince Charles and Prince Andrew.
In the book "Prince Edward: A Biography," author Ingrid Seward claimed that Prince Edward was more at home with young people with disabilities and handicaps than someone of Prince Philip's background. The Duke of Edinburgh was known for having an attitude that was formed by a very tough upbringing.
According to Seward, Prince Edward is also armed with episcopal advantage and a lot of experience because he is able to hold an audience up for five minutes or a minute longer than many professional comedians care to do.
"If any of his one-liners fall flat, he simply presses on, protected by the mantle of his royalty," she said.
Ned Sherin, a broadcaster who has met Prince Edward on several occasions, said that the prince is confident when it comes to making jokes because he is genuinely quite humorous. "He doesn't suffer from the problem that has dogged other male members of his family – that of thinking he is funnier than he actually is," he said.
Paul Arango-Jones, a former colonel in the Gloucestershire Regiment, said that he has heard Prince Edward's jokes several times, but he still thinks they are quite funny.
According to Seward, Prince Edward is known for writing his own speeches and is not averse to poking fun at himself. Arango-Jones added that the youngest child of Prince Philip and Queen Elizabeth II is also able to turn a switch and play the part, and he plays it very well.
In related news, Prince Edward made headlines after it was revealed that he was scared of making the same mistakes that Prince Charles and Prince Andrew did.
Before marrying Sophie, Countess of Wessex, Prince Edward worried that his relationship with the woman he loves will be similar to what happened to his brothers' marriages. But until today, Prince Andrew and Sophie have stayed together.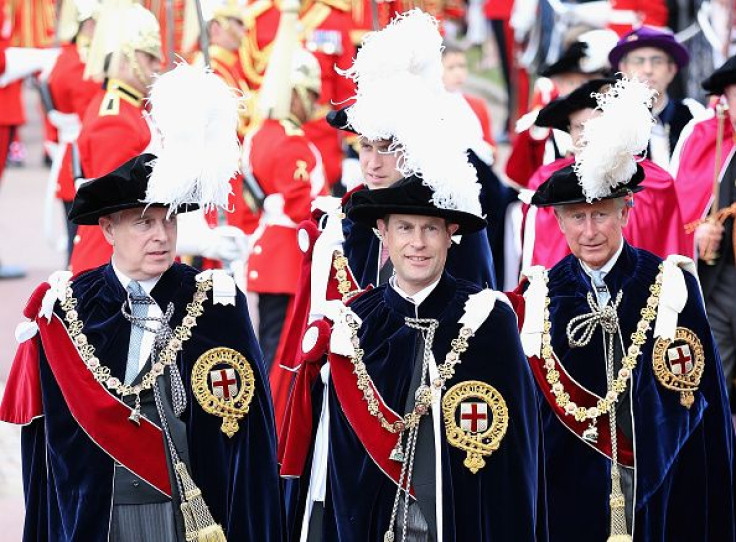 © Copyright IBTimes 2023. All rights reserved.