Prince George Looks Like Prince William, While Louis Resembles Mom In This Photo
Prince George and Prince Louis are both adorable, but one looks more like their dad, while the other seems to have inherited more of their mom's features.
Prince George and Prince Louis' side-by-side photos were recently shared on Instagram in a post examining whether or not the royal brothers looked alike. Some netizens agreed that they shared the same facial features. However, other didn't share the same opinion, insisted that they do not look the same, though one can surely tell that they are brothers.
"No, George is William and Louis is Kate!" Instagran user suzemr commented.
Another social media user agreed that the two princes aren't lookalikes because one of them looks like their dad Prince William, while the other looks similar to their mom, Middleton.
Other netizens also agreed that Prince Louis seems to have inherited more of Middleton's genes. In fact, some likened the 9-month-old royal baby to his grandfather, Michael Middleton.
"Louis looks like Kate's father, Georgie like his father! But they got a few features that make them into brothers," saucyakld wrote.
"Prince Louis looks nothing like Prince George. Prince Louis looks alot like Kate's father," dragonluver44 commented.
According to another netizen, Prince George is a perfect combination of Prince William and Middleton. On the other hand, Prince Louis looks very much like their mother.
In related news, Middleton spent Valentine's day with Prince Louis. The Duchess of Cambridge was photographed pushing a stroller on Thursday while walking around the Kensington Palace Gardens.
The royal mom of three opted to dress down for the outing, wearing black angle grazer jeans, a black puffer jacket with a contrasting white sleeves and a pair of New Balance trainers.
Some netizens weren't sure if the woman in the photo was actually Middleton, but a number insisted that it was her because of her trainers, hair and the stroller. Other netizens praised the duchess for doing the usual things other moms do even if she's a royal.
This wasn't the first time that Middleton has brought one of her kids to the park. Back in May, just days before Prince Harry and Meghan Markle's royal wedding, the duchess was spotted in the same park taking Prince Louis and Princess Charlotte for a walk. During the sighting, Middleton was accompanied by her kids' nanny, Maria Borallo, and three protection officers.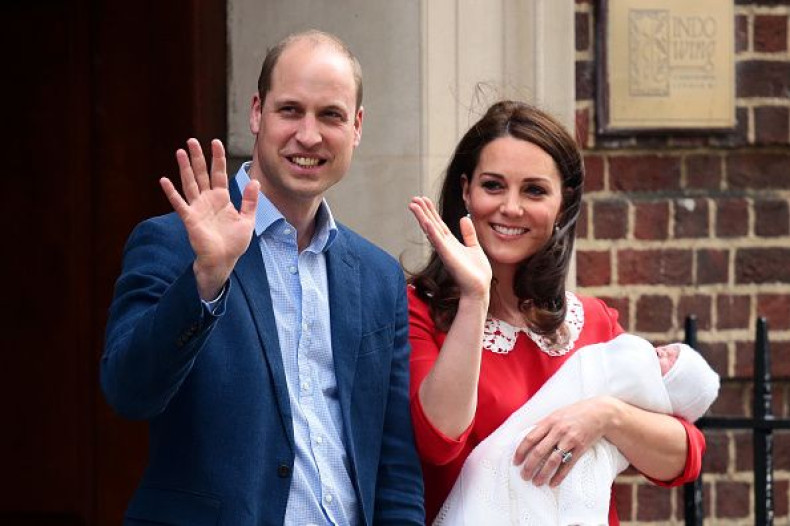 ​
© Copyright IBTimes 2022. All rights reserved.