Prince George Memes Used To Criticize Prince Harry's Fiancée Meghan Markle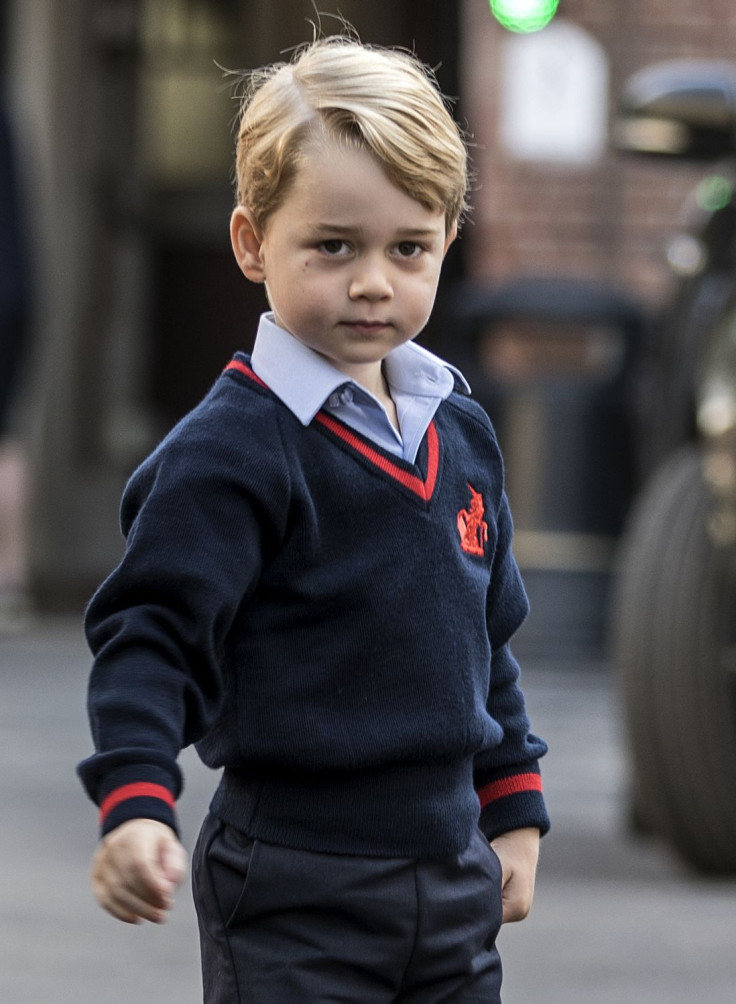 One Meghan Markle critic used Prince George memes to express his disapproval of Prince Harry's fiancée.
"Will & Grace" executive producer Gary Janetti is not a fan of Markle and showed his disapproval of the "Suits" actress using Kate Middleton and Prince William's son. Janetti created Prince George memes that his followers find hilarious.
On Friday, Janetti shared a photo of Markle and Prince George on Instagram. In the snap, both are showing their legs. "If you're going to show some leg, you do it like this," the caption read, like the little prince is telling the actress how to do it right.
Many found the photo hilarious that others tagged their friends to follow the account. Meanwhile, others agreed that Prince George did better in the photo than his future aunt, Markle.
"You need to follow this page. Dying," one fan commented.
"I feel like you would love this account," another wrote, suggesting the page to a friend.
"George does it better," jordan_cofer wrote.
On the same day, Janetti shared another photo of the "Horrible Bosses" in a maroon dress. She has her legs crossed and is carrying a blue pouch.
The photo is put side by side an image of Prince George covering one of his eyes. "This one is actually hurting my eyes," the caption read.
A number were entertained by the post, attracting more critics who also expressed their distaste for Markle's fashion. Just like Prince George's reaction in the snap, they too give the royal bride-to-be's fad thumbs down.
"How come she dresses like [expletive]? She was an actress and she had been in lights for 10 years, I wonder why she's so inelegant and her style sucks like seriosyly she doesn't have a stylist to help or what?" a social media user wrote in the comments section.
"Handbag game def needs some work?" another user wrote.
"Lmao.. she's like holding her pee lol," another user added.
"Something to regret," donata_ella wrote.
Janetti posts Prince George memes a few times a week to express his disapproval of Markle's fashion. Janetti is a writer and producer from New York. He is best known for his works in "Will & Grace," "Family Guy" and "Vicious."
© Copyright IBTimes 2023. All rights reserved.