Prince Harry Broke Unwritten Royal Protocol To Protect Meghan Markle From Press
Prince Harry doesn't want to lose Meghan Markle.
Prince Harry has lost his exes due to the unwelcome attention from the media. So, when the "Suits" actress became a target due to their royal romance, he did what he could even if it meant breaking a royal rule.
Prince Harry released a statement accusing the media of its "racial overtones" against Markle. He also claimed that his then-girlfriend had been subjected to a "wave of abuse and harassment."
"Prince Harry is worried about Ms Markle's safety and is deeply disappointed that he has not been able to protect her," the statement said.
"His unprecedented demand for press restraint knocked Prince Charles's and the Duchess of Cornwall's carefully planned tour of the Middle East off the front pages, which probably didn't go down well," Angela Levin, author of the new biography "Harry: Conversations with the Prince," wrote (via Express).
"The royal hierarchy is immovable and there is an unwritten agreement and lots of cross-referencing among the riyals not to double-book trips or make an important announcement that could steal the limelight away from higher-ranking royals," Levin continued.
According to Levin, the royal prince couldn't afford to lose Markle for the same reason he lost his ex-girlfriends. "Worried Harry was that he might lose Meghan, as he'd previously lost Chelsy Davy and Cressida Bonas both of whom found press intrusion intolerable," the author wrote.
Bonas kept her silence following her split from Prince Harry. However, according to sources, she ended their romance because she could not take the public scrutiny that came along with dating a royal figure.
"A friend of mine's daughter went out with Prince Harry, Cressie, the most gorgeous girl, she just said it was awful because every time she walked down the street she could hear people criticising her," said Ingrid Seward, who has written several books about the royals.
"They would whip out their phones and take photos of her. They'd say 'oh look at her hair', 'oh look at her clothes, look at her boots, she hasn't got her laces done up'" Seward continued. "I mean this is just a normal, pretty girl and she just couldn't take it. She just thought 'why are they getting at me.'"
In related news, according to Richard Eden, Prince Harry's exes, Bonas and Davy are invited to the royal wedding. "Harry has stayed good friends with Chelsy and Cressida, so they will be there, one of his pals tells me," Eden wrote.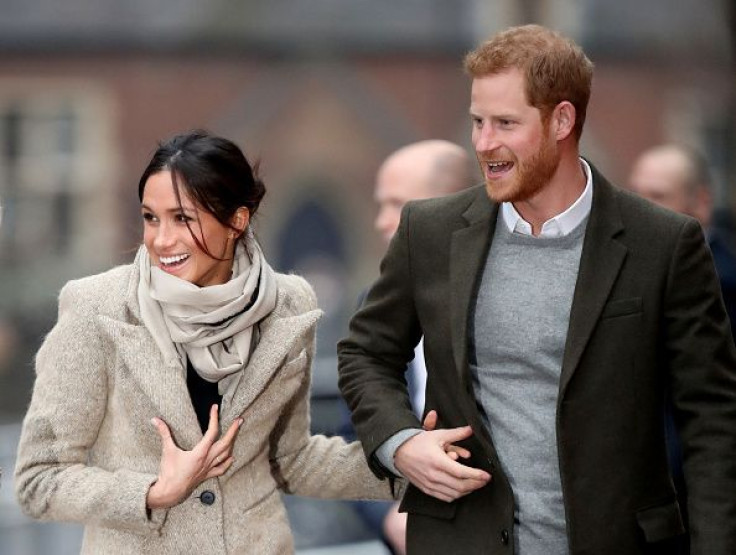 © Copyright IBTimes 2023. All rights reserved.