Prince Harry Confirms Son Archie Has Red Hair Like Him, James Hewitt
Prince Harry has confirmed his son's hair color.
Many were looking forward to seeing the hair color of Prince Harry and Meghan Markle's son because they wanted to confirm if he has the same locks as the Duke of Sussex and the latter's rumored father, James Hewitt.
On Tuesday, Prince Harry and Markle stepped out together to attend the annual WellChild Awards that honor sick children and their caregivers. On their recent outing, the Duke and Duchess of Sussex confirmed that Archie shares the same recognizable feature as the royal prince, his red hair.
"Meghan said he has and Harry said he definitely is, you can see it in his eyebrows," Milly Sutherland's mom Angela told People.
"Harry said he'd had no hair for five months, but Meghan told him she had taken him to the playgroup and she said there were other children there with the same amount of hair or even less."
Prince Harry and Hewitt are rumored to be father and son due to their similar hair color. The two gentlemen have ginger red hair. Many were looking forward to seeing Archie's hair because if he has red hair, then Prince Harry could really be Hewitt's son.
The Duke and Duchess of Sussex are very careful in exposing their son to the public. However, even before Prince Harry and Markle confirmed their baby's hair color, many were already seeing signs that he is a ginger.
According to Spencer Stevenson, by just looking at Archie's photo, he was already showing early signs of being a ginger. He added that in the next six months he could 100 percent confirm if Archie is a ginger, adding that there's no way to hide it because it's a very strong and distinctive ginger gene.
Hewitt already denied the rumors that he is Prince Harry's father, saying that the prince is already a tot when they met. Spencer also said that based on Prince Harry's gene, he is indeed Prince Charles son because just like the rest of the Windsor men, he carries the MPB (male pattern baldness) gene.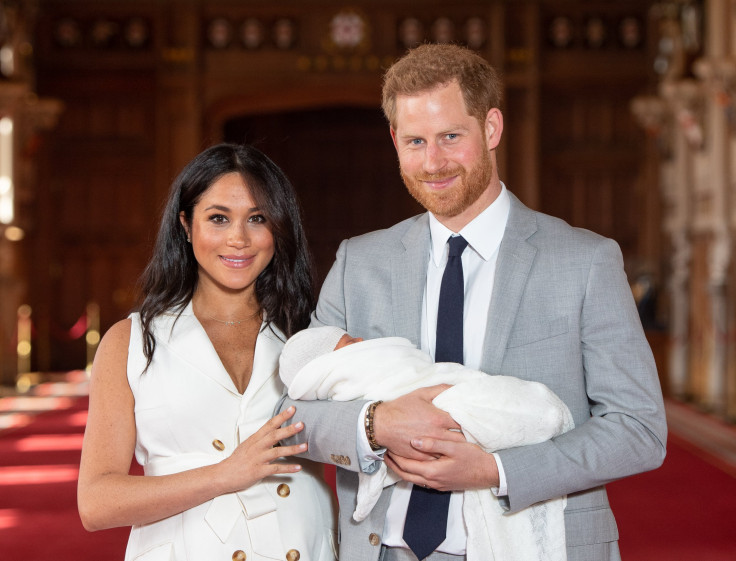 © Copyright IBTimes 2023. All rights reserved.