Prince Harry Falls Off Horse During Polo Match, Team Suffers Another Loss: Report
KEY POINTS
Prince Harry fell off his horse during a polo game at the Santa Barbara Polo and Racquet Club Sunday
The Duke of Sussex picked himself up off the ground unscathed
Prince Harry was spotted chatting with pal David Foster at the event
Prince Harry took a tumble off his horse during a polo match in California Sunday.
The Duke of Sussex, 37, was unscathed after being tossed from his steed while competing with the Los Padres polo team at the Santa Barbara Polo and Racquet Club, Page Six reported.
However, Prince Harry's bad luck didn't stop there as his team lost the match with a close score of 12 to 11.
This was the second polo defeat in a row for Prince Harry, who played for his friend Nacho Figueras' team at a match against Dundee II at the Cancha de Estrella's Polo Club in Santa Barbara Friday. The duke was seen looking defeated after that match ended with the opposing team winning by 12-8.
Prince Harry's wife Meghan Markle was not in attendance for both polo matches, but the duke did get the opportunity to catch up with his friend David Foster and Foster's wife Katharine McPhee, who brought along their 1-year-old son Rennie to Sunday's game.
Prince Harry was seen chatting with Foster and giving the musician a fist bump at the event.
McPhee is an old pal of Markle's. The "Terrified" singer went to Immaculate Heart Middle School, while her older sister, Adriana, attended the same school as the Duchess of Sussex in Los Angeles.
"Meghan and I did musicals together as kids. She grew up to be the Duchess of Sussex and I grew up to star on the West End, so same life if you ask me. #TBT," McPhee posted on Instagram in February 2019.
Prince Harry and Markle were spotted out on a double date with McPhee and Foster back in 2020. They dined together at Lucky's Steakhouse in Montecito, California, in what was the Sussexes' first public sighting after purchasing a home in the area.
Markle hasn't been spotted publicly since she and Prince Harry returned from the U.K. on June 5.
The couple flew to his home country with their son Archie, 3, and daughter Lilibet, 1, to join the royals in celebrating Queen Elizabeth's Platinum Jubilee earlier this month. The monarch was introduced to Lilibet for the first time at Windsor Castle during a private celebration just hours before the baby's first birthday on June 4, according to Page Six.
However, Prince Harry and Markle were welcomed with a mix of boos and cheers when they attended the National Service of Thanksgiving in honor of Queen Elizabeth at London's St. Paul's Cathedral. The service marked their first royal event together since stepping back from their roles as senior working royals in 2020.
Prince Harry and Markle quietly left England with their children an hour before the Platinum Jubilee finale.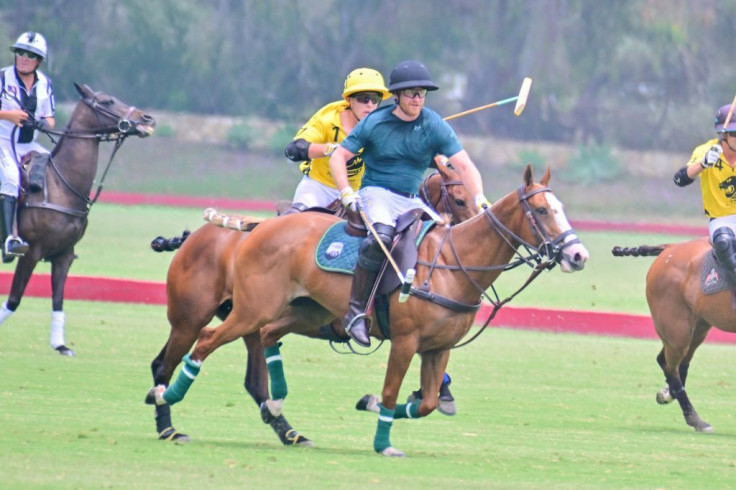 © Copyright IBTimes 2023. All rights reserved.