Prince Harry Gets Emotional About Hiding Meghan Markle's Pregnancy
A lot can change in a year. Just ask Prince Harry.
The 35-year-old attended the WellChild Awards on Tuesday and reflected on how just a year ago at these very awards he and Meghan Markle were pregnant with their now 5-month-old son, Archie Harrison.
"Last year, when my wife and I attended, we knew we were expecting our first child — no one else did at the time, but we did — and I remember…" he said before he was overcome with emotion, per People.
"I remember squeezing Meghan's hand so tight during the awards, both of us thinking what it would be like to be parents one day," he continued. "And more so, what it would be like to do everything we could to protect and help our child should they be born with immediate challenges or become unwell over time."
"And now, as parents, being here and speaking to all of you pulls at my heartstrings in a way I could have never understood until I had a child of my own," the 34-year-old revealed.
READ: Meghan Markle Pregnant Again? Why Fans Should Expect Announcement In 2020
Prince Harry may have been reflecting on a moment from the 2018 WellChild Awards, but some would even argue that history is repeating itself, as there has been much speculation that the royal couple could be pregnant with their second child.
Although no official announcement has been made, TV host Wendy Williams weighed in on the pregnancy rumors and even thought it'd be a good idea for the Duke and Duchess to have their children close together.
"They're saying that she [Meghan] might be pregnant again," Williams said during and an episode of "The Wendy Williams Show."
"I mean after only giving birth four months ago... I guess... if your body hasn't fully come back and things are still, you know, ready down there, I don't know, that would have been my election like if I could do it all over again," she continued. "You know, they call them Irish twins. Isn't that when they are less than a year old from each other? I think that's a great idea."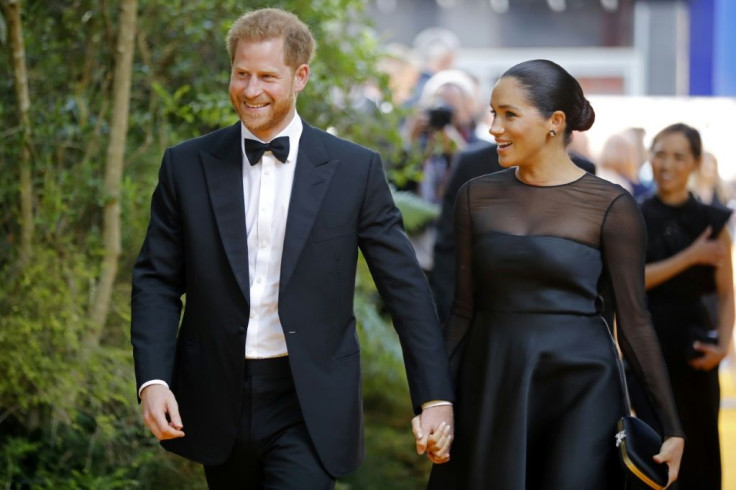 © Copyright IBTimes 2023. All rights reserved.