Prince Harry Has 2 Options To End Troubles, 'Exist' With Meghan Markle
Prince Harry has two options to end his troubles and exist with Meghan Markle.
The Duke of Sussex is facing various criticisms and backlash from royal followers due to his marriage with Markle. The couple has been slammed for taking four private flights in 11 days and for their obsession with privacy, especially when it comes to their son, Archie.
Just recently, the Duke and Duchess of Sussex poured their heart out on ITV's documentary. Markle opened up about her struggles as a royal and first-time mom. Prince Harry did the same even saying that they might move to Africa.
Andrew Anthony offered two solutions for Prince Harry to end his troubles. In an article for The Guardian, he suggested that Prince Harry either develop an indifference to the criticisms subjected to him or leave his royal life for good.
"The first is to develop a zen-like indifference to the speculation and criticism that his life as a leading royal generates. To suffer, in other words, the slings and arrows of outrageous fortune. The other is to help revive 'the Firm' by cutting back on its numbers. He could take the large fortune he has, withdraw from public life, and devote himself to the good causes of his choice," Anthony wrote. "That way he and his wife can live rather than, as she puts it, 'exist'. To be or to thrive: that is the royal question the celebrity prince must face."
New Idea reported recently that Prince Harry and Markle might "leave the royal family for good." An insider claimed that the couple was planning to move to Africa before adding that it would be beneficial for their son, Archie.
"After a miserable year in London, Harry and Meghan want to make Africa their home," the unnamed source claimed. "The critics have made their lives 'absolute hell' and they'd get more privacy in Africa—they won't be hounded by photographers around the clock. Harry wants to build a house in a secluded area so that Archie can grow up being surrounded by nature. And he wants to teach him to horse-ride too."
Angela Levin revealed on Yahoo's "The Royal Box" that Prince Harry had often thought of leaving the royal family. However, she didn't think that Markle would allow her husband to do so, especially now that they are already married and are establishing their own family.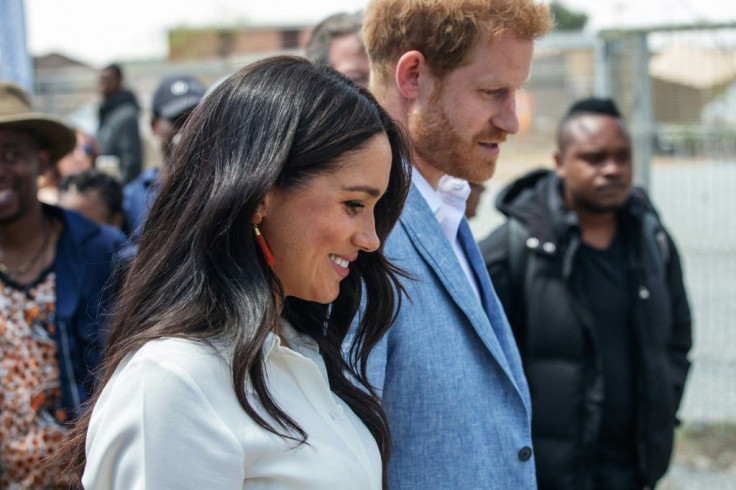 © Copyright IBTimes 2023. All rights reserved.