Prince Harry Made A Surprise Appearance On BBC's 'Strictly Come Dancing'
KEY POINTS
Prince Harry appeared on BBC's "Strictly Come Dancing"
The Duke of Sussex shared how he met JJ Chalmers
Prince Harry watched Chalmers' performance and clapped
Prince Harry surprised many when he appeared on "Strictly Come Dancing" to support a close friend in the competition.
The Duke of Sussex popped into his friend JJ Chalmers' rehearsal via video chat. Chalmers' partner, Amy Dowden, told the former marine that there was somebody who wanted to see him, and he was pleased to know it was Prince Harry.
"We've got somebody here who wants to see you," Dowden said as Prince Harry appeared on the screen.
"You're kidding!" Chalmers replied.
The duke teased Chalmers and complimented his "nice tan." Meghan Markle's husband went on and shared how he met and got to know Chalmers.
"When I first met JJ he was a shell of himself, but then to see you shine through Invictus and feel like yourself again, that was the start of an amazing journey," Prince Harry said.
"I'm so genuinely proud. You're not a dancer, proving that you can do anything you put your mind to, which is amazing."
Chalmers suffered life-threatening injuries to his arms, face, and legs while serving with the elite Royal Marines in Afghanistan during an IED blast in 2011. He also lost two fingers. Three years later, he volunteered for Prince Harry's Invictus Games, a Paralympic-style sports competitions for wounded military personnel and veterans, Us Weekly reported.
"The simple fact is, if Prince Harry had not created the Invictus Games, I would not have had that catalyst moment to change my life forever," he said in the video.
Chalmers also shared that the Duke of Sussex was inspired to create the Invictus Games so that the participants "could have an impact on society." Prince Harry assured Chalmers that he already had an impact on society especially when he wore those blue tight shorts. The latter also joked about his shoes and socks which only reflected their close bond.
"He's a veteran, he's a friend just like anybody else," Chalmers said while Prince Harry clapped after watching their rehearsal.
After his performance on Saturday, Chalmers spoke with Claudia Winkleman about the significance of him wearing his Marines Uniform.
"I was given permission from the Royal Navy and the Ministry of Defence and the Royal Marines actually got a new set tailored for me. This means everything to me," he was quoted by People as saying.
"I was kind of doing it for anyone who's ever worn a uniform tonight, and I really hope I've not let them down."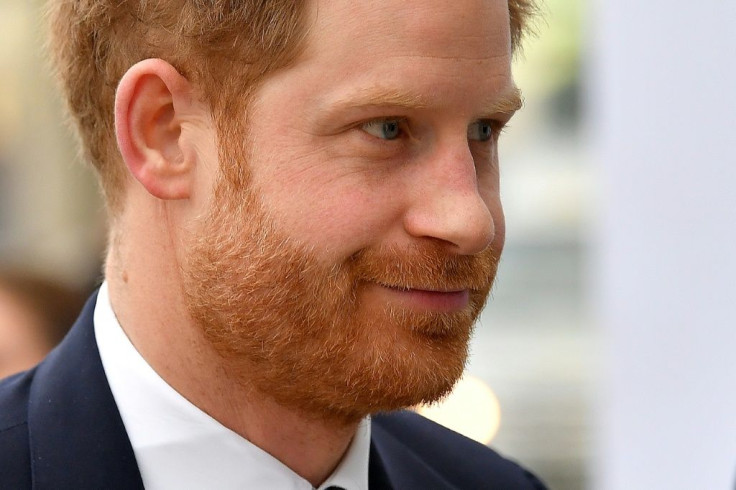 © Copyright IBTimes 2023. All rights reserved.