Prince Harry, Meghan Markle Could Be Exiled By King Charles Like Edward, Wallis Simpson: Report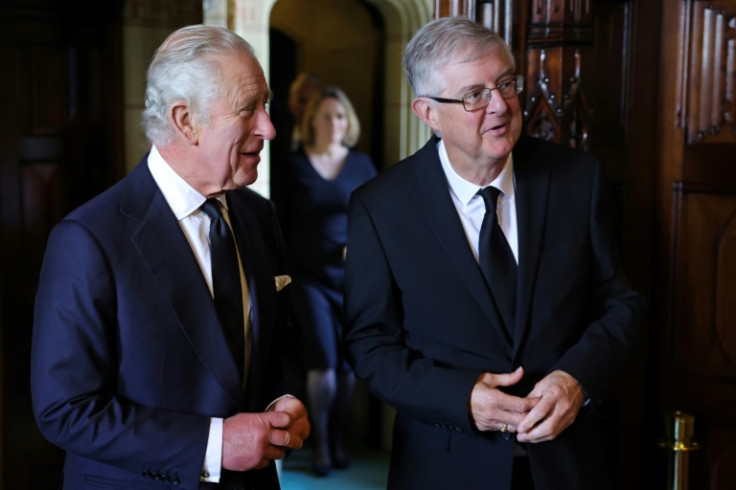 KEY POINTS
King Charles is reportedly plotting to permanently exile Prince Harry from the United Kingdom
The new monarch is making the same move as how the royals reportedly dealt with the scandal triggered by King Edward VIII
King Charles reportedly sent the same message when he told the Sussexes to "continue to build their lives overseas"
Prince Harry and Meghan Markle could face the same fate as King Edward and Wallis Simpson, under his father King Charles' reign, according to a report.
The Duke and Duchess of Sussex have been living in California after stepping away from their royal duties in 2020. But keeping their distance from the firm may be permanent since the new monarch is reportedly plotting to "exile" his son, the Daily Beast reported.
King Charles will reportedly be following how the royals previously overcame the crisis triggered by King Edward VIII, who abdicated the throne to marry American twice-divorced Wallis Simpson.
"The royals handled the abdication crisis by exiling Edward which meant he and Wallis ultimately came to seem like unimportant, misguided, disloyal, and even treacherous individuals to almost the entirety of the British people. It was a masterful operation in the service of which the Queen Mother, in particular, worked tirelessly," an anonymous friend of King Charles told Daily Beast.
"The same thing is already happening with Harry and Meghan, and will only gather pace over the next few years under the rule of King Charles. And, of course, a wayward second son is far less of an existential threat to the fabric of the monarchy than a wayward king."
Another source, a former Buckingham Palace staffer, added that King Charles sent the same message in his inaugural speech when he encouraged the Duke and Duchess of Sussex to "continue to build their lives overseas." The former palace aide claimed it was an implied message not to disrupt his reign by making frequent trips to the U.K.
The former staffer believed that the Duke and Duchess of Sussex would still be invited to King Charles' coronation. However, they would be seated along Prince Harry's cousins Princess Beatrice and Princess Eugenie in "cheap seats." The insider said the new monarch would be "ruthless" when protecting the throne and crown.
The news of King Charles permanently banning Prince Harry and Markle came after royal author Katie Nicholl also claimed that Prince William could not forgive his younger brother. The Prince of Wales was reportedly disappointed when Prince Harry decided to step back from his royal duties and moved to California.
"He always thought Harry would be his wingman, now he's doing it on his own. Thank goodness he's got Kate by his side," the "The New Royals — Queen Elizabeth's Legacy and the Future of the Crown" author said on GBNews' "Dan Wootton Tonight."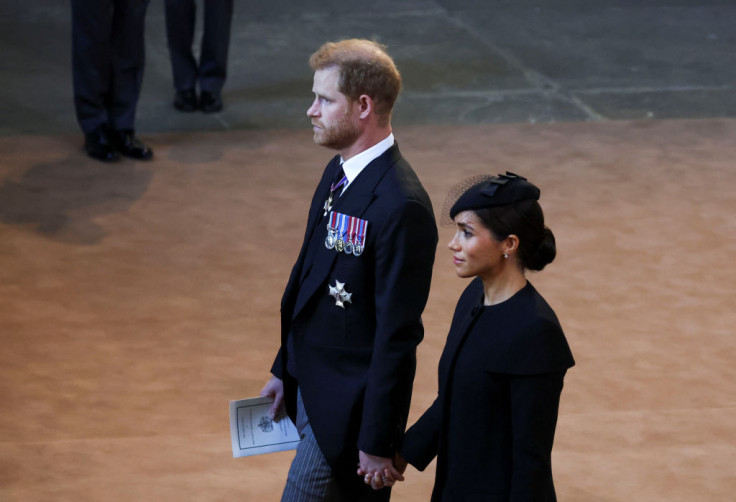 © Copyright IBTimes 2023. All rights reserved.