King Charles, Camilla's Alleged Son Wants To 'Build Relationship' With Harry And Meghan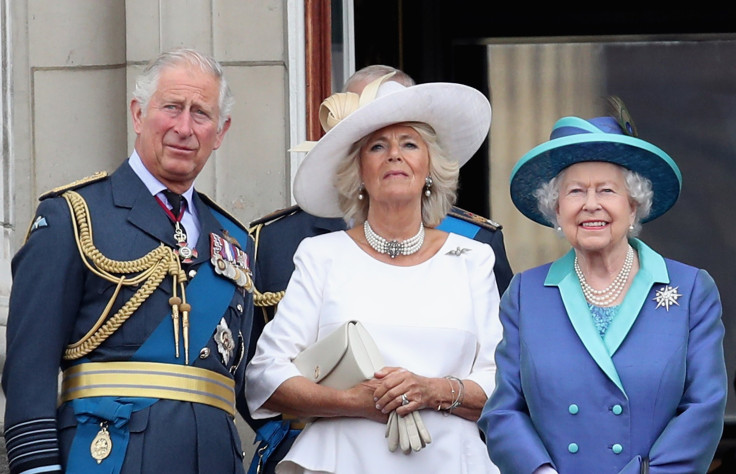 KEY POINTS
Simon Dorante-Day believes he and Prince Harry "would see eye-to-eye the most" of all the members of the British royal family
He claims he and the Duke of Sussex have a "bond" as "the black sheep of the royal family"
Dorante-Day slammed the alleged double standard the Sussexes face in comparison to Prince William and Kate Middleton
A man in Australia who claims to be a love child of King Charles III and Queen Consort Camilla says he "very much" welcomes the opportunity to meet with Prince Harry if the royal were open to it.
In an interview with 7News.com.au, Simon Dorante-Day — who has long claimed that Charles and Camilla are his parents and that he was conceived in the years before they got married — said he believes he has "an awful lot in common" with the Duke of Sussex and "would see eye-to-eye the most" with him of all the members of the British royal family.
Dorante-Day, a father of nine, told 7News that his alleged difficulties with the royal family and Prince Harry's strained relationship with them would "give them a lot to talk about," adding that he believes it would be an "enlightening" conversation.
"We are both the black sheep of the royal family, I would say we have that bond," he claimed. "And I believe Harry would be receptive to my plight. He got f----d over by his dad, he has a bone to pick with Charles. Just like I do."
Dorante-Day said in a previous interview with 7News that he felt "dismissed" by King Charles II, who he claims has been ignoring his repeated requests for DNA testing. He also admitted that the monarch naming Prince William the new Prince of Wales following Queen Elizabeth's death was a "kick in the face."
"I just think, the least Charles can do is give me an answer - acknowledge me. He gives William a title like that, well where's my answer? Where's my DNA test? If you are not my father, then prove you're not," Dorante-Day said earlier this month, adding that he was considering taking the King to court to force him to do a paternity test.
In his new interview, Dorante-Day said that he wants to "build a relationship" with Prince Harry and his wife Meghan Markle, sharing that he was "disgusted" with the treatment the couple has received from some members of the public and palace officials.
"The first thing I'd do if I met them is I'd give them a big hug - I think they need one, to be honest," he said of a potential meeting with the Sussexes. "A lot of the criticism they are copping is blatantly unfair."
Dorante-Day also said that he was "angry" over the "unfairness" of Prince Harry not being allowed to wear his military uniform to his grandmother Queen Elizabeth II's funeral despite having served two tours of duty in Afghanistan, while Prince William was permitted to wear his, even though "he didn't go to combat."
He went on to slam the alleged double standard the Sussexes face in comparison to Prince William and Kate Middleton.
"Seeing the treatment of him, just my general opinion with complete neutrality, is disgusting. William and Kate can do no wrong, but Harry and Meghan apparently do everything wrong. They can't buy a break," Dorante-Day claimed to 7News.
Prince Harry and Markle's relationship with the royal family has been strained since they announced their decision to step back from their roles as working royals in 2020.
The couple, who now lives in California, recently reunited with the royal family for Queen Elizabeth II's state funeral and committal service Monday. They reportedly flew back home to Montecito, California, Tuesday.
Dorante-Day was born in the U.K. in April 1966 and was adopted by local couple Karen and David Day. His adoptive grandparents, Winifred and Ernest Bowlden, both worked for Queen Elizabeth II and her husband Prince Philip in one of their royal households, according to the outlet.
The BBC reported that Charles and Camilla first met at a polo match in Windsor in 1970, but Dorante-Day claimed that his research has shown him that they first became close in 1965. He also alleged that in the months leading up to when he was born, Camilla disappeared from Britain's social scene, while Charles was sent to Australia.
International Business Times could not independently verify his claims.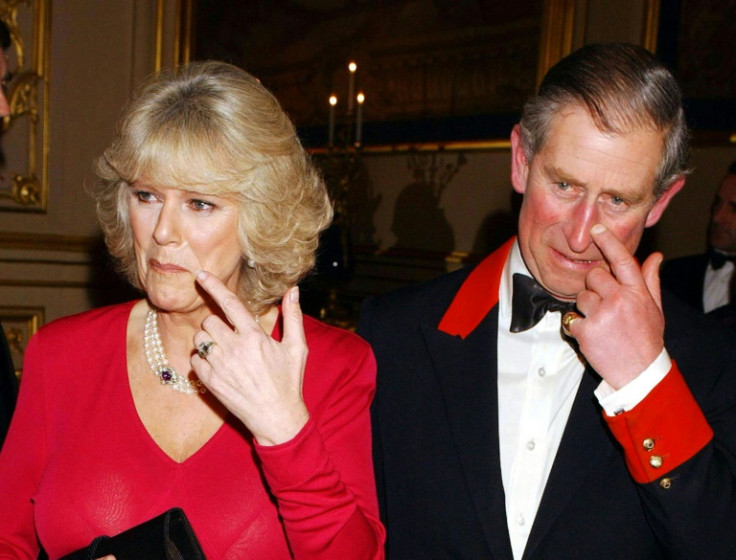 © Copyright IBTimes 2023. All rights reserved.