Prince William, Kate Middleton, Harry, Meghan Markle's 'Awkward' Joint Engagement Was For The Queen: Report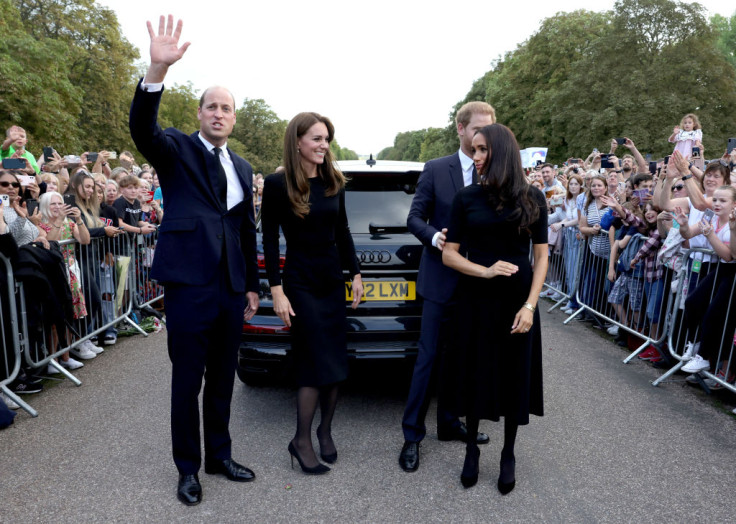 KEY POINTS
Prince William, Kate Middleton, Prince Harry and Meghan Markle reportedly found it hard when they did their joint walkabout
Queen Elizabeth's dying wish would have been for the Sussexes to reconcile with the royal family, a source said
The rift between Prince William and Prince Harry was reportedly never entirely out of mind during the Queen's funeral
Prince William, Kate Middleton, Prince Harry and Meghan Markle's joint walkabout was "awkward," according to a report.
The Prince of Wales reportedly reached out to his brother and sister-in-law to join him and his wife in greeting the mourners outside Windsor Castle following the Queen's death. Despite their effort to display a united front, some felt the reunion was "awkward."
"It was awkward. Both couples found it hard," an anonymous source told People. "They were in a stoic spirit of just getting through it for the Queen."
Body language analyst Dr. Lillian Glass also noticed that Middleton refused to look at Markle or her direction during the walkabout. Prince William was reportedly more cordial than his wife. Body language expert Judi James added that the new Princess of Wales "appeared to be less keen to perform for the cameras."
The reunion was the first time the four royals were spotted together since the Duke and Duchess of Sussex stepped back from their royal duties in 2020. However, the rift between the two royal couples was reportedly still felt during the Queen's funeral Monday.
"When families have a falling-out, you long for them to hug one another," royal biographer Penny Junor told People. "It broke my heart."
"You'd think that all members of the family would unite and support the King, especially," a source close to King Charles said. "Perhaps some wounds can be healed in the process."
It would likely have been Elizabeth's dying wish, noted the source before adding, "She knew that conflicts were a part of life, and she didn't hold grudges. Most of all, she wanted to see her family happy."
True Royalty TV co-founder Nick Bullen echoed the same sentiment. He told Fox News that Prince Harry and Prince William's relationship "remains strained." According to him, "everybody just wanted to focus on doing the right thing for the queen."
"William and Harry were very clear in stating that they wanted this to solely be about honoring their grandmother, honoring a remarkable woman," Bullen said. "Everybody put on a brave face and tried to do the right thing over the last 10 to 12 days. Has there been a great mending of the brothers' relationship? From what I'm hearing, the answer is no."
According to him, the royal siblings saw each other on Prince Harry's birthday and spent time with family at various dinners and events. However, they still needed "a lot of healing" for their relationship to "be back at the place it was previously."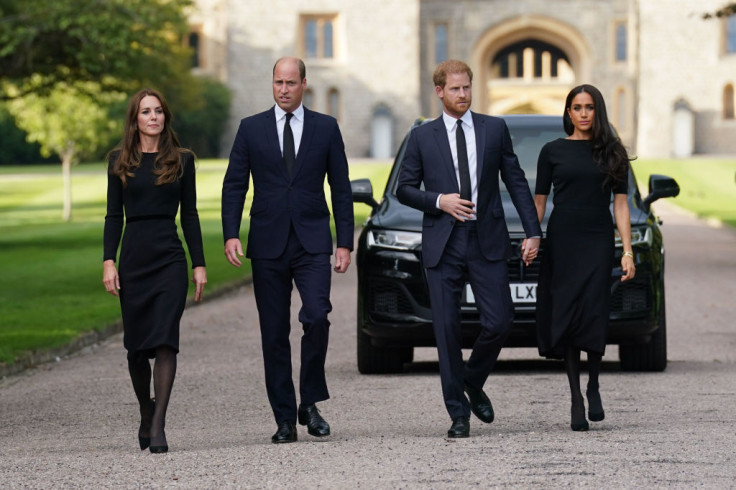 © Copyright IBTimes 2023. All rights reserved.
FOLLOW MORE IBT NEWS ON THE BELOW CHANNELS