Prince Harry, Meghan Markle Have To Follow This Rule At Son's Christening
Prince Harry and Meghan Markle may have been breaking royal protocol, but there's one that they must follow for their son's christening next month.
Last week, it has been announced that Archie Harrison Mountbatten-Windsor will be christened at St. George's Chapel in Windsor Castle, the venue of the Duke and Duchess of Sussex's royal wedding last year.
Prince Harry and Markle would be choosing the godparents for their child, and it is highly likely that they will have godparents from the United Kingdom and from the United States.
Royal commentator Camilla Tominey said that the Archbishop of Canterbury may be chosen as the person to officiate Archie's christening. While speaking with Express, the royal expert said that Archbishop Justin Welby is such an obvious choice because he also played a crucial role at the couple's wedding.
"They buck tradition a bit but as is ever the case, a royal protocol needs to be followed. So, we will expect the Archbishop of Canterbury Justin Welby to be officiating over the christening… He is close to the couple now, not just because he did the wedding but he also baptized Meghan into the Church of England so she could get married," she said.
Other royal rules that Archie might have to abide by include wearing the Honiton lace christening dress worn by other royals that came before him. According to Tominey, the dress worn by other royals was a replica of the one that Queen Victoria's children wore.
"But it is the same fit and that is why royal babies will tend to get christened sooner rather than later – otherwise they get a little bit too big to fit in the thing," Tominey said.
Members of the royal family are expected to attend Archie's christening including Prince Charles, Camilla Parker Bowles, Prince William, and Kate Middleton. Queen Elizabeth II may skip the christening of her great-grandson because she already has a previous engagement in Edinburgh.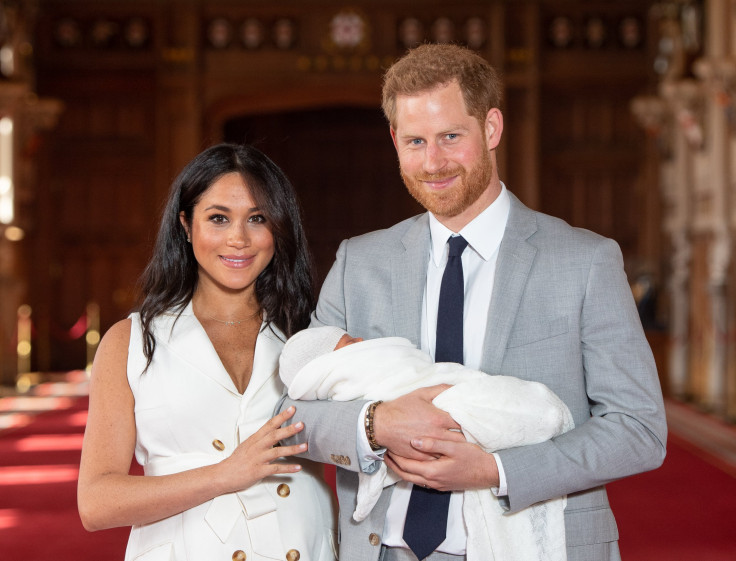 © Copyright IBTimes 2023. All rights reserved.