Prince Harry, Meghan Markle Pressured To Be 'Perfect Couple' On Valentine's Day
Prince Harry and Meghan Markle may already be feeling the pressure of Valentine's Day.
Kate Mansfield, a relationship and love coach, recently told Express that the special day will come with some pressure because the Duke and Duchess of Sussex are now under more scrutiny since Markle is already a working royal and a mother-to-be. Mansfield said that Markle and Prince Harry are being pressured to appear as a perfect couple at all times. However, it is a good thing that the royals' marriage seems to be stronger than ever so it supersedes the press and the public's opinions.
The expert also said that even though there are expectations regarding how Prince Harry and Markle will celebrate Valentine's Day this year, it is highly likely that they are not very much affected by it. She said that the upcoming Valentine's Day may even help boost the couple's bond, especially during the "Suits" alum's pregnancy.
"Pregnancy, when a couple is as in love as Meghan and Harry, can be a very romantic time. There is nothing as deeply bonding as the feeling of creating another human being with someone that you love and this far outweighs the more superficial aspects of romance such as a posh meal out," she said.
Meanwhile, it has already been confirmed that Prince Harry and Markle won't be spending the entire Valentine's Day together due dad soon-to-be-dads solo engagement.
The Duke of Sussex will visit Exercise Clockwork to celebrate the 50th anniversary of the operation in Bardufoss, Norway on Feb. 14. According to Kensington Palace, Clockwork is the traditional name of the annual winter exercise.
Markle is not confirmed to attend the event, and she is expected to stay back in London because of her pregnancy. The Duchess of Sussex is scheduled to give birth sometime in the spring. During one of her royal tours, Markle herself told royal fans that her due date is at the end of April.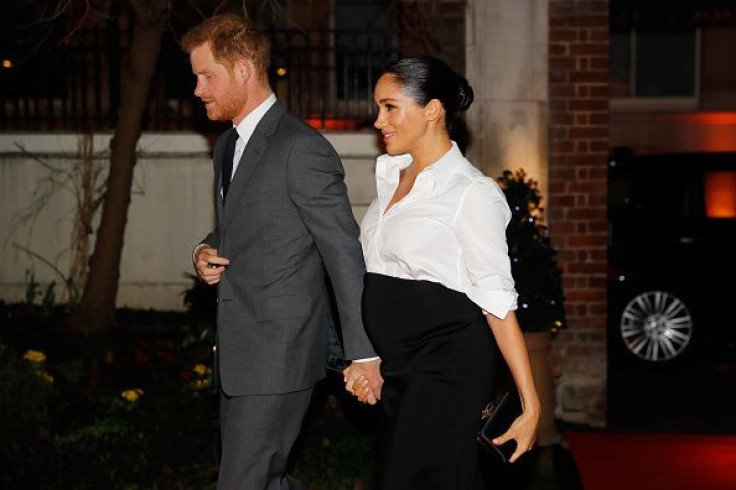 © Copyright IBTimes 2023. All rights reserved.