Prince Harry, Meghan Markle Slammed For Not Being Thankful To Canada: Royals 'Self-Entitled'
KEY POINTS
Prince Harry and Meghan Markle called self-entitled and self-absorbed
Prince Harry and Meghan Markle slammed for leaving Canada without prior notice
Prince Harry and Meghan Markle announced that they would no longer use the Sussex Royal Instagram account
Prince Harry and Meghan Markle were slammed for leaving Canada without any gesture of thanks.
The Duke and Duchess of Sussex moved to Canada after announcing that they were stepping back as senior members of the royal family. Many thought they would be staying there for good, but new reports claimed that the royal couple have already relocated to Los Angeles.
Christina Blizzard slammed the couple in an op-ed for Toronto Sun after the Sussexes left without notice. Prince Harry and Markle also did not say thank you to Canada, which embraced them after they turned their backs from the royal family.
"We welcomed you to our shores, gave you the best security money can buy — our Mounties — and you leave without so much as a thank you? What a couple of self-entitled, spoiled brats," Blizzard wrote.
"They slunk off with no gesture of thanks. No token of their appreciation for the support they were given here. What a disgrace."
Blizzard noted that Prince Harry and Markle jeopardized their relationship with the Queen. Her Majesty visited Canada countless times, but the country gave shelter to the Sussexes who were challenging the notion of royalty. She also called Prince Harry and Markle "self-absorbed."
"This self-absorbed couple are determined to do whatever it takes to make them happy. Contrast that to the Queen and her service to our country and the Commonwealth. Duty has always come first — often at the expense of her own family," she added.
Blizzard also called the couple's post on Instagram empty. She encouraged Prince Harry and Markle to shut up because they don't care about what they think.
Meanwhile, the Duke and Duchess of Sussex just announced that they would no longer be using the Sussex Royal account on Instagram. The netizens slammed them for turning off the comments section and hiding the negative comments they received from their bashers. One advised the couple to just deactivate their account.
"They should deactivate the account. The world doesn't need these two whining in times of a pandemic. Get rid of them," @Ubiquitous555 commented.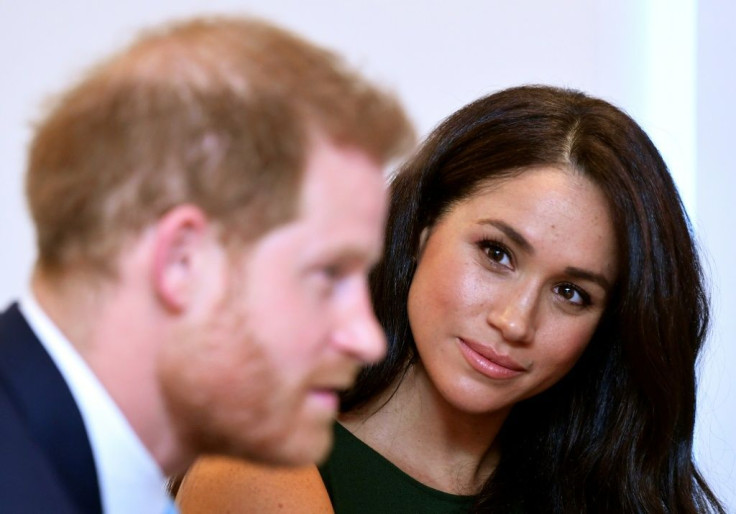 © Copyright IBTimes 2023. All rights reserved.