Prince Harry, Meghan Markle's Relationship 'Easier' Than William, Kate For This Reason
Prince Harry and Meghan Markle's relationship is deemed to be much easier than Prince William and Kate Middleton's because the 33-year-old prince won't be taking over the throne.
Sarah Gristwood, a royal commentator, told Express that the royal family didn't have a hard time accepting Markle because Prince Harry isn't second in line to the throne.
She warned that if Prince Harry would one day become king, Markle's status as a divorced woman would've been a huge problem for the couple.
"I think the marriage of Prince Harry and Meghan Markle has been a lot easier for the fact that it is now very unlikely that he will inherit the throne. He now comes after Prince Charles, Prince William, and all three of Prince William's children. If he and his children were in line to inherit the throne, the whole question of Meghan Markle as a divorced woman might, I think, be more of a challenging one," she said.
The royal commentator also noted how members of the royal family seem to be living long lives.
"The royals that are not in direct line of the throne are going to have to find more of a path of themselves in a way and be allowed to do so, just because everyone is living so long. It used to be that the turnover if you like on the throne was pretty quick, I mean Queen Elizabeth II came to the throne as a young woman, in her mid-twenties, that is not going to be happening in the future. I think there is much more of an awareness that for the Royals that are just one step away, in a sense they are going to have to make their own lives for themselves," she explained.
Markle already experienced what it's like to be part of the royal family. She has been involved in multiple official engagements and has also joined Prince Harry's clan on several occasions. But she may be faced with more challenges after she ties the knot with Prince Harry on May 19.
The couple will wed at St. George's Chapel in Windsor Castle at 12 noon (7 a.m. EDT).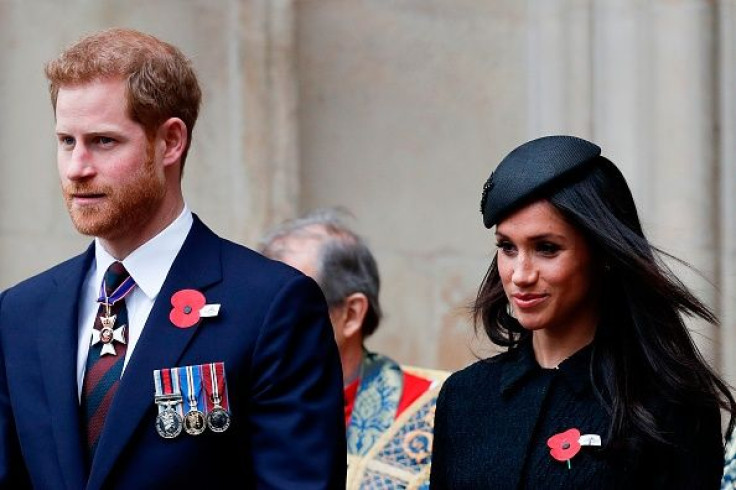 © Copyright IBTimes 2023. All rights reserved.