Prince Harry, Meghan Markle's Royal Engagement Exposes 'Quiet' Racism In The U.K.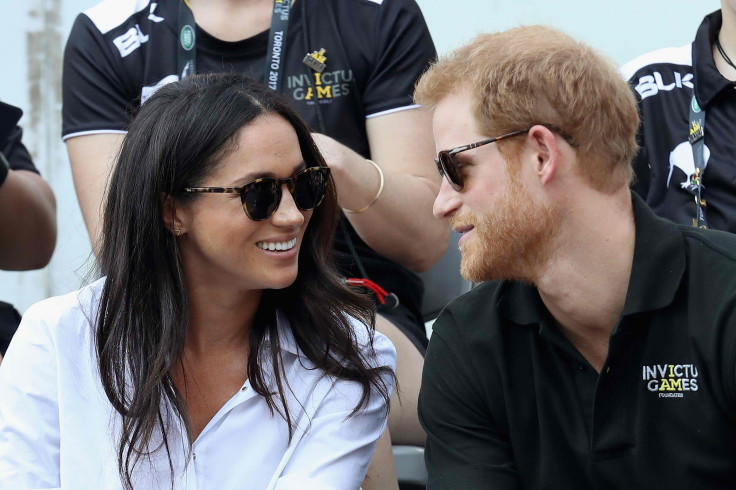 Meghan Markle's engagement to Prince Harry has gained mixed reactions worldwide. And for some, it highlighted the silent racism issues in the U.K.
While many are happy for the "Suits" star's engagement to Prince Harry, the continuous reports digging into Markle's race have opened the issue of racism. For Paula Akpan, a co-founder of Black Girl Festival, which celebrates black British women, racism in the United Kingdom is "pretty insidious." For her, it is "not as openly acknowledge" as in the United States.
For instance, when Prince Harry and Markle's engagement was announced, Daily Mail publicized one of its stories with a tweet that read, "from slaves to royalty, Meghan Markle's upwardly mobile family," NBC News reported. Last year, the same publication described the "Horrible Bosses" star as "(almost) straight outta Compton."
When Rachel Johnson, journalist and sister of British Foreign Secretary Boris Johnson, wrote to The Mail, she described Prince Harry's future mother-in-law, Doria Radlan, as "a dreadlocked African-American lady from the wrong side of the tracks."
Johnson subjected Markle in what she called "Mum Test," in which she predicts whether or not Princess Diana would approve the actress for Prince Harry. At the end, Johnson failed Markle in the test.
"I've turned up my hearing aid, but I'm still not hearing wedding bells, not this side of the Atlantic, anyway. Miss Markle may be truly scrumptious, but she still fails my Mum Test," she wrote.
Another magazine, The Spectator, questioned Markle's compatibility with Prince Harry because she is a divorcee and attended a Catholic school. "Obviously, 70 years ago, Meghan Markle would have been the kind of woman the prince would have had for a mistress, not a wife," a commented piece read.
For Akpan, much of the objection to Markle has something to do with her mixed race, but many can't state it outright. "We all know what you're trying to say, spit it out, say it," Akpan said (via NBC News), citing "the quiet and unique brand of racism that takes place."
"Britain is still racist, it's still very racist," she concluded.
The black British are a minority in the U.K. They are only three percent of the population in England and Wales. Akpan is not alone in her observation of racism in the country.
"I think a lot of people think we're in a post-racial society but it certainly doesn't feel that way for the black and brown people living here," said Charlie Brinkhurst-Cuff, deputy editor of gal-dem, an online magazine written by women of color. "Racism is still alive and cooking here."
On the other hand, many are hopeful that Prince Harry's wedding with Markle will somehow change the country's perception of race. "Don't underestimate the symbolism of a royal marriage," British commentator Afua Hirsch wrote in The Guardian. "From now on, it will be impossible to argue that being black is somehow incompatible with being British."
Hirsh, who is also a mixed-race person, confessed that it was not easy to reconcile her British-ness with the society. But with Markle joining the most influential British family soon, she feels that change is coming. "That feels like that's really changed," Hirsch said on Tuesday (via The New York Times). "There's someone I can relate to now."
Do you agree that Markle's engagement to Prince Harry will improve the racism issues in Britain? Drop a comment below.
© Copyright IBTimes 2023. All rights reserved.
FOLLOW MORE IBT NEWS ON THE BELOW CHANNELS