Prince Harry, Meghan Markle Unlikely To Sign A Prenup Agreement, Source Says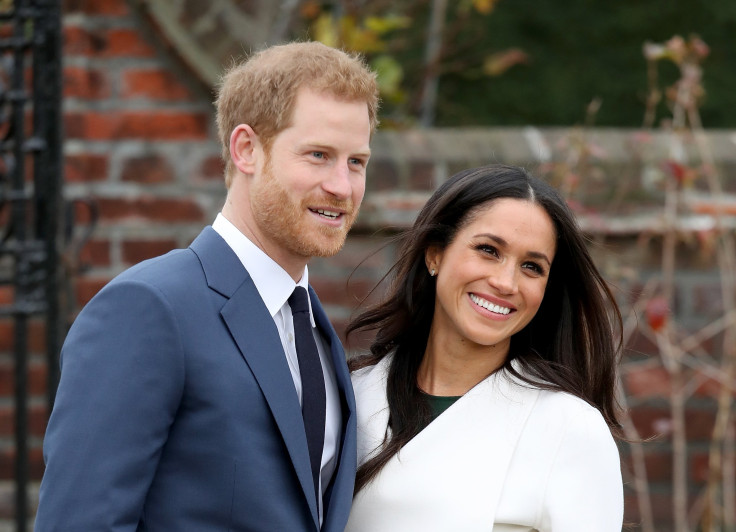 Prince Harry and Meghan Markle will likely not have a prenup agreement.
Earlier this week, Prince Harry and the "Suits" actress announced their engagement. The couple has decided to have a spring wedding, and many are wondering if they will sign a prenup agreement prior to the ceremony. According to Julian Hawkhead, a U.K.-based family law attorney, however, this is unlikely to happen.
"No I don't think they will," Hawkhead told Us Weekly of Prince Harry and Markle will have a prenup. "If there was any drive to do so it would have come from the senior members of the royal family. There has been absolutely no such direction to do this and in fact, I'm reminded of when Prince William and Kate Middleton were engaged to be married, the Palace made it quite clear that they had no expectation that there should be any such prenuptial arrangement made. The precedent has therefore been set by Harry's father and brother, neither having entered in prenuptial agreements before they married."
Hawkhead added that prenups are not as common in England as they are in the United States. "The English courts rarely consider the behavior of the parties as relevant when dividing up assets," the attorney explained.
The Stowe Family Law's senior partner also explained what the "Horrible Bosses" star would be entitled to should they get a divorce. "I think it is very unlikely that Meghan would get as much as half," Hawkhead said.
Markle's financial claim would increase over the years. The longer her marriage with Prince Harry would be, the greater her claim to his estate.
In related news, Markle recently opened up her departure from USA Network's "Suits." While others feel sad that she's turning her back on her acting career for good, the "Remember Me" star doesn't feel the same.
"I don't see it as giving anything up. I just see it as a change," Markle said. "It's a new chapter, right? And also, keep in mind, I've been working on ['Suits'] for seven years. We were very, very fortunate to have that sort of longevity on a series…I've ticked this box, and I feel very proud of the work I've done there, and now it's time to work with [Harry] as a team."
Do you agree that it is unlikely for Prince Harry and Markle to sign a prenup? Drop a comment below.
© Copyright IBTimes 2023. All rights reserved.