Prince Harry, Meghan Markle's Royal Wedding 'Felt Like Progress,' Says Elton John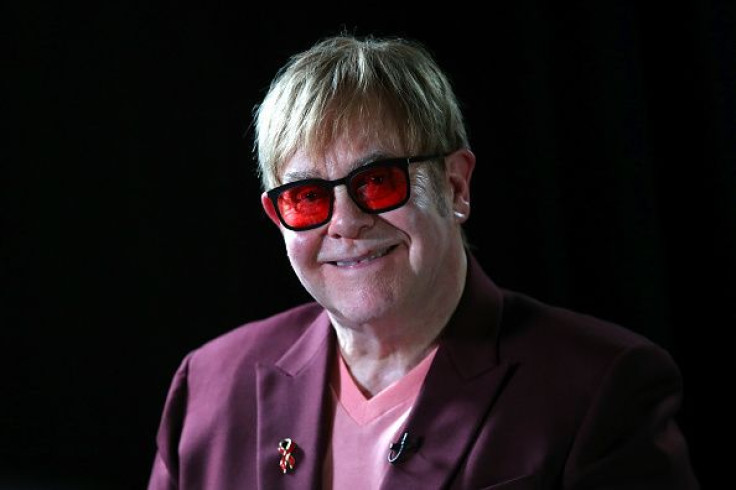 Elton John recently talked about Prince Harry and Meghan Markle's royal wedding.
While speaking with CNN, the award-winning musician shared what it was like to be at the event on May 19. "It was very, very wonderful to be there. To have a black gospel choir, a multiracial bride, a black cellist, who was wonderful, a preacher – it felt like a party, and it felt like progress had been made. Thank God, thank God," he said.
John also attended Prince Harry and Markle's wedding reception, and he revealed that he played three songs for the royal couple. The singer is a long-time friend of Prince Harry's late mother Princess Diana.
Earlier this week, the "Benny and the Jets" singer revealed that he and the Princess of Wales had a falling out months before her death.
"She was very much loved. She was a controversial figure in some respects, but not to me. I loved her because she did so much for AIDS and she was a great friend to me. We had our fallings out, but we reconciled in the end. It was an extraordinary summer. Gianni Versace was murdered and then Diana rang me up and we reconciled. And six weeks later, I'm in the same house, and she's dead," he said.
In related news, John recently joined Prince Harry at the International AIDS Conference, a legacy that Princess Diana started. The event was also attended by John's husband David Furnish. The latter also talked about Prince Harry and Markle's big day.
"What was so inspiring, and it sounds corny, but, true love is what really shone through and that's what everybody felt, the sincerity and the integrity of that true love on the day. And it shows that institutions like the monarchy can evolve with the times," he said.
John and Furnish have been married for 13 years. But before sealing the deal, they first dated for 12 years. John asked for Furnish's hand in marriage during a dinner party at one of their houses in Windsor.
The singer said during a previous interview that his and Furnish's relationship has become better and better.
© Copyright IBTimes 2023. All rights reserved.