Prince Harry, Meghan's Relationship With Prince Philip Revisited After Interview Was Linked To Duke's Death
KEY POINTS
Prince Philip did not understand Prince Harry's decision to leave the royal life, a royal biographer said
Ingrid Seward claimed he was upset with the way his grandson chose to inform the Queen of their decision
Prince Harry said in February that he has had Zoom calls with his grandparents since quitting royal duties
Prince Harry will soon be returning to England to attend Prince Philip's funeral. Did he and wife Meghan Markle maintain a close relationship with his grandfather before Queen Elizabeth's husband, 99, passed away Friday?
Following Buckingham Palace's announcement of the Duke of Edinburgh's passing, some, including Brian Kilmeade, appeared to link the Sussexes' bombshell tell-all with Oprah Winfrey to Prince Philip's death, with the "Fox and Friends" co-host saying Prince Harry's grandfather had been "enraged" over the interview and that it "added to his stress."
Ingrid Seward, author of "Prince Philip Revealed," previously said in an October 2020 interview Vanity Fair that the Duke of Edinburgh had been baffled by Prince Harry's decision to quit royal duties last year. This reportedly led to their relationship becoming strained.
"Philip simply cannot understand how Harry has behaved the way he has done. His grandson's behavior is completely alien to him so not unnaturally the relationship has suffered," Seward told Vanity Fair. "Philip simply cannot understand how Harry has behaved the way he has done. His grandson's behavior is completely alien to him so not unnaturally the relationship has suffered."
The royal biographer went on to say that Prince Philip tried to guide Prince Harry and Markle but felt that his advice was ignored. According to Seward, he was also upset over Prince Harry allegedly informing the Queen of his and Markle's decision just 10 minutes before they publicly announced their intention to leave.
"It was up to Harry and Meghan to listen but they didn't and Philip has always been very protective of the Queen so if anyone upsets her, they upset him too. His mantra is the monarchy comes first, second and third," Seward added.
Seward claimed Prince Philip was among the royals who welcomed Markle when she first joined the royal family because he knows what it's like to be an outsider. "He quite liked Meghan at first, but their actions have left a bad taste and as a consequence, the relationship with Harry has suffered," she added.
Despite Seward's claims, it appeared that Prince Harry and Markle kept in touch with Prince Philip following their royal departure. The Duke of Sussex spoke fondly about his grandparents during a chat with James Corden for "The Late Late Show" in February.
"Both my grandparents Zoom. We've Zoomed them a few times, they've seen Archie running around," Prince Harry said.
"My grandfather, instead of, like, pressing 'leave meeting', he just goes doof," he shared as he imitated someone slamming down the laptop. "I'm like, OK, bye!"
Prince Harry also said the Queen and Prince Philip gave his son Archie a waffle maker last Christmas. "Breakfast now, Meg makes up a beautiful, like organic mix, in the waffle maker, flip it, out it comes, and he loves it," he told Corden. "Archie wakes up in the morning and literally just goes, 'Waffle.'"
Prince Harry and Markle then faced criticism when it was announced that their CBS interview with Winfrey would air despite Prince Philip's health issues. The Duke of Edinburgh was hospitalized for a month, during which he underwent a successful procedure for a pre-existing heart condition, before being discharged in March.
During the interview, the couple said a royal had brought up "concerns" about their son's skin color, sparking racism allegations against the royal family. However, Winfrey later said Prince Harry made it clear that his grandparents had not been involved in these conversations.
A spokesperson for Buckingham Palace has confirmed that Prince Harry will be returning to the U.K. for the first time since he and Markle moved to California and attending Prince Philip's funeral on April 17. Markle will not be able to join him as she has been advised against traveling amid her pregnancy.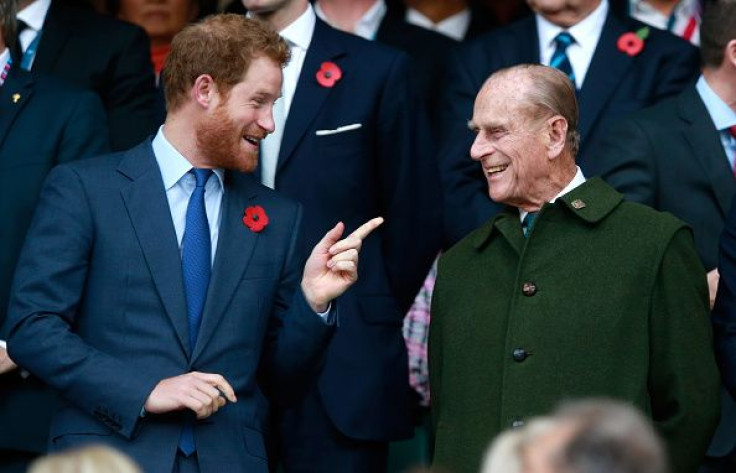 © Copyright IBTimes 2023. All rights reserved.