Twitter Reacts To Host Blaming Prince Harry, Meghan Markle For Prince Philip's Death
KEY POINTS
Buckingham Palace said Prince Philip "passed away peacefully" at Windsor Castle Friday
Brian Kilmeade linked Prince Philip's death to Prince Harry and Meghan Markle's interview with Oprah Winfrey
Twitter users called out the "Fox and Friends" host and defended the Sussexes
Twitter users have called out a "Fox and Friends" host for suggesting Meghan Markle and Prince Harry's interview with Oprah Winfrey was linked to the death of Prince Philip.
Shortly after Buckingham Palace announced Friday that Prince Philip passed away at age 99, Brian Kilmeade brought up reports that the late royal had been "enraged after the interview," in which the Duke and Duchess of Sussex made several bombshell revelations, including allegations of racism within the royal family.
"Here he is trying to recover, and then he gets hit with that," Kilmeade said of Prince Philip.
He also cited former "Good Morning Britain" host Piers Morgan, who had questioned the timing of the airing of the interview, given Prince Philip's hospitalization. "And evidently, it definitely added to his stress," Kilmeade said.
Some Twitter users appeared to share Kilmeade's opinion. "No doubt that interview was hard on Prince Phillip when he was sick in the hospital and couldn't support his Queen and the Monarchy he spend most of his life serving. Tasteless of Meghan and Harry to have their self-serving interview while he was so sick in the hospital," one commented.
"Harry and Meghan need to reflect on how they disrespected Her Majesty and the rest of the Royal Family with their selfish disgraceful behavior in the weeks before HRH Prince Philip's death. It's not all about them two now!" another tweeted.
"You're very right! Stress Can kill people," another user wrote.
Some believe that while Markle and Prince Harry are not to be blamed for Prince Philip's death, their interview may have caused him distress prior to his passing.
"I'm absolutely certain Meghan & Harry didn't cause the death of HRH Duke of Edinburgh fgs, he was 99 years old. I'm equally certain they are responsible for the distress they caused both the Queen & Philip in his final weeks. H & M should reflect on that," one user wrote.
But many defended the Sussexes and slammed Kilmeade and others who have suggested that Markle and Prince Harry's contributed to Prince Philip's death.
"Dear Brian Kilmeade- Heard your theory abt Meghan Markle's Oprah interview killing Prince Philip. No disrespect, but 99 year olds dying bc something they heard on TV made them angry is the greatest threat to your show's target audience," John Fugelsang wrote.
"He lived 99 years every bit of it in the lap of luxury. He probably wouldn't have gotten past 75 if he was a normal dude. Meghan and Harry didn't kill him, old age did," another commented.
"FFS, he was 99 and had been going downhill for years. He died a natural death after a long life. Anyone who was paying attention knew that his return home from hospital a few weeks ago was palliative," a third Twitter user wrote.
Gayle King, a friend of Markle's, previously said on the SiriusXM show "Gayle King in the House" that there were plans to postpone the airing of the Sussexes' interview if Prince Philip had died.
"Just so you know, they had done that interview before Prince Philip went into the hospital," she said. "And if something, God forbid, had happened to him, the interview would not have run at this particular time. But the interview was done and was scheduled before he went into the hospital."
Buckingham Palace said Prince Philip "passed away peacefully" at Windsor Castle on Friday morning. The Duke of Edinburgh's death comes after he was hospitalized for a full month in February and underwent treatment for a preexisting heart condition.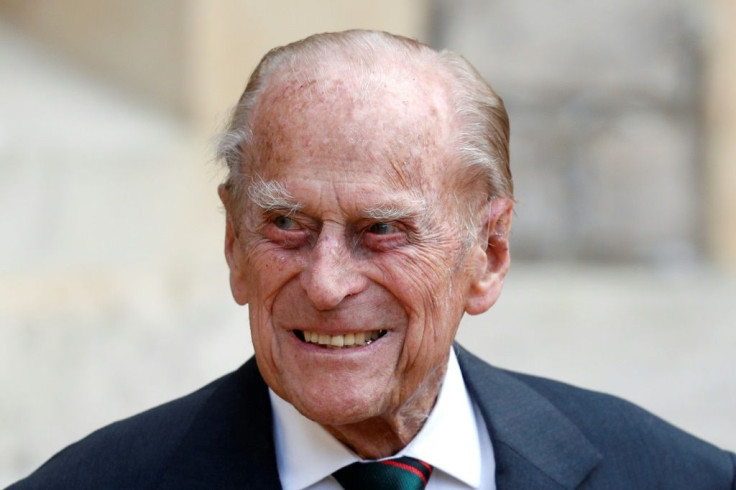 © Copyright IBTimes 2023. All rights reserved.