Prince Harry, Prince William Had 'Genuine Moment Of Unity' During Philip's Funeral, Expert Says
KEY POINTS
Princes Harry and William had a "natural and not self-conscious conversation" after Philip's funeral, an expert said
The body language expert said it appeared to be a "genuine moment of unity" rather than an act for cameras
Prince Harry displayed "subtle bravado" during the procession to St. George's Chapel, the expert suggested
Prince Harry reached out to his older brother, Prince William, and they had a "genuine" connection when they reunited at their grandfather's funeral Saturday, according to a body language expert.
Rumors of a rift between the brothers have persisted since the Duke of Sussex started dating now-wife Meghan Markle. Reports then said Prince Harry and Markle's relationship with the royal family was further strained by their bombshell CBS interview with Oprah Winfrey last month.
When they reunited for the first time in over a year at Prince Philip's funeral, however, Prince Harry and Prince William appeared to put on a united front and were spotted talking as they left St. George's Chapel in Windsor Castle following the service. Body language expert Judi James believes that based on their gestures, their "moment" was genuine and not an act for cameras.
"In a well-coordinated but also relatively natural-looking moment Harry walked up behind William and Kate to then join them, walking between them and chatting to them both," she told Daily Mail.
"After a few seconds of what looked like natural and not self-conscious conversation Kate fell back, leaving the two brothers walking off, talking alone. It looked like a genuine moment of unity rather than something contrived for the cameras," she continued.
During Prince Harry and Markle's interview with Winfrey, he admitted that his relationship with his older brother is still strained, but he said he hopes things would get better eventually.
"As I said before, I love William to bits. We've been through hell together and we have a shared experience, but we are on different paths," he told Winfrey. "The relationship is 'space' at the moment. And time heals all things, hopefully."
Meanwhile, James noted that Prince Harry was not very comfortable and appeared to display "subtle bravado" during the procession, where he walked next to his cousin, Peter Philips, rather than his brother. In fact, for the body language expert, the grief-stricken Queen Elizabeth appeared more relaxed than him.
"Walking beside Peter Philips and lined up with his brother William, Harry appeared to be performing the body language of subtle bravado, looking about and even chatting to some of the royals behind him, but looking less confident as he emerged to walk behind his grandfather's coffin," James said of Meghan Markle's husband.
"While William strode looking straight ahead and giving nothing away in terms of any acknowledgment of his brother, Harry performed a couple of self-comfort rituals that hinted at levels of suppressed anxiety," she continued.
She went on to say that Prince Harry comforted himself by pulling at his waistcoat and rolling his shoulder in the chapel — a gesture that, according to James, implies someone is bracing themselves and trying to boost their own confidence.
Markle was not able to join her husband on his trip back to England as she was advised against traveling by her doctors. The duchess is heavily pregnant with their second child and is due in early summer.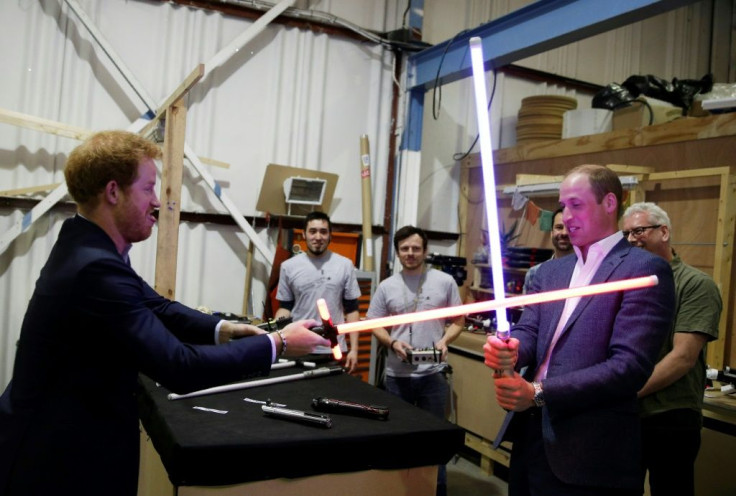 © Copyright IBTimes 2023. All rights reserved.