Prince Harry Reportedly 'Pinched' Kate Middleton's Butt, Showed 'Juvenile Behavior' At Royal Engagement
Prince Harry and Kate Middleton had a very close relationship with each other. But during one occasion, they seemed to be too close for comfort.
The Duke of Sussex and the Duchess of Cambridge were attending the Trooping the Colour in 2011 when Prince Harry suddenly pinched his sister-in-law's butt.
An onlooker told Daily Star that Middleton was bending over to chat with the younger members of the royal family and Prince Harry was standing behind her at that time. The naughty prince shocked everyone with his juvenile behavior and pinching Middleton's butt left him red-faced.
But it seems that Prince William's wife didn't seem to mind. By the looks of it, she knows how playful her brother-in-law could be. The other members of the royal family who saw what Prince Harry did couldn't help but laugh.
Prince Harry and Middleton adore each other. The Duke of Sussex previously said that the Duchess of Cambridge is the sister that he never had. When Prince William and Middleton were still studying at the University of St. Andrews, Meghan Markle's husband visited them frequently.
After they graduated, Prince Harry continued to visit the royal couple in the farmhouse that they rented in Anglesey. And even years after Prince William and Middleton tied the knot, the Duke of Sussex continued to hang out with them regularly.
Prince Harry and Markle got engaged in November 2017. And shortly after, Prince William was interviewed by the press. The second in line to the throne hilariously said that he's grateful that his younger brother would no longer eat everything that he could find in their fridge at home.
But just two years after the Duke and Duchess of Sussex's engagement, the royal siblings had a huge falling out. Prince Harry admitted that he no longer sees his older brother as frequently as he used to. This means that he doesn't also get to spend time with his sister-in-law.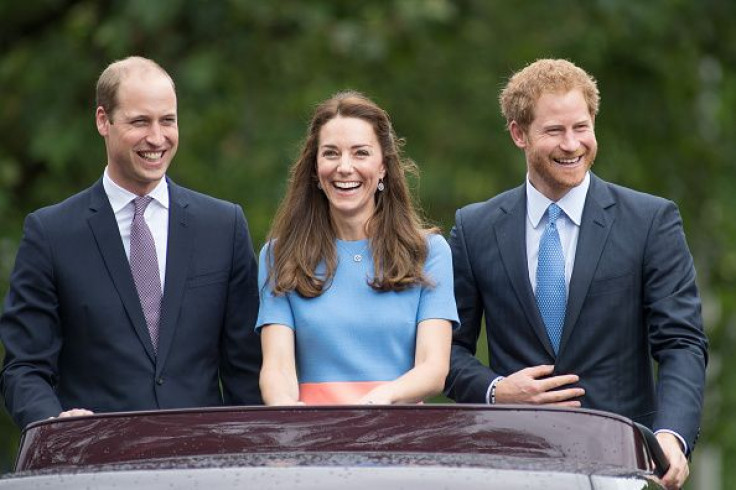 © Copyright IBTimes 2023. All rights reserved.