Prince Harry's Best Friend Joked About Scandals, Hair Loss During Wedding Speech
Prince Harry's best friend reportedly poked fun at the royal during his wedding reception.
Prince Harry's pal, Charlie van Straubenzee, was given the privilege to give a speech at the reception. He reportedly joked about the royal's past scandals and baldness, but it was all in good fun.
"He brought up Harry's tabloid antics and made fun of his hair loss," a source told Us Weekly about van Straubenzee's speech. "The entire room was cracking up."
Meghan Markle's husband had been involved in a number of controversies. In 2004, Prince Harry made headlines for his partying habits, as well as a scuffle with the paparazzi. In 2005, the Duke of Sussex donned a controversial Nazi Halloween costume. In 2012, his naked photos in Las Vegas made the cover of the tabloids.
In addition, he had earned the reputation of a playboy. But this changed when he joined the military service.
"Before he began his time in the Services, he earned something of a playboy reputation," said Sir William Heseltine, the Queen's former private secretary of Markle's husband.
Aside from Prince Harry's best friend, the groom, the bride and Prince Charles also delivered speeches. When the Duke of Sussex took the stage, he praised his wife for facing the issues she encountered days ahead of their wedding with grace.
"[You] navigated everything with such grace," Prince Harry said during the evening reception at Frogmore House in front of their 200 guests, Harper's Bazaar reported. "We make such a great team. I can't wait to spend the rest of my life with you."
"Prince Charles made a really gracious speech, it was really calming and amazingly endearing," said Peter Fernhead about the Prince of Wales' speech. "He's got a wonderfully dry sense of humour. Prince Harry thanked everyone for coming, particularly those who had travelled so far. He was completely charming about Meghan, they are so clearly in love. We all had a tear in our eye."
Meanwhile, Markle gave a short and emotional speech. The Duchess of Sussex reportedly told guests: "I've found my prince."
She also thanked Queen Elizabeth II, Prince Charles and the other senior royals for welcoming her to the family. The new royal ended her message with, "Now I'm going to hand over to my far better half."
According to Martin Robinson, Markle's speech is part of the modernizing mini-revolution of the Firm because royal brides usually don't speak and leave the groom to address their guests.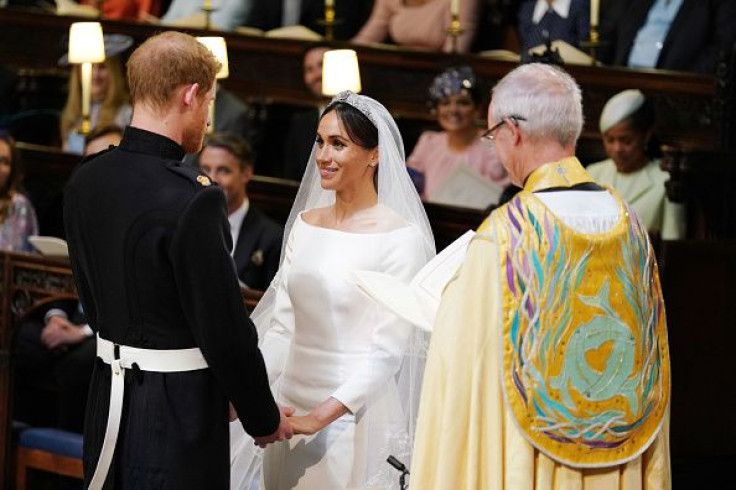 © Copyright IBTimes 2023. All rights reserved.
FOLLOW MORE IBT NEWS ON THE BELOW CHANNELS