Prince Harry Praises Wife Meghan Markle For Facing Family Issues With Grace
Prince Harry was impressed with how Meghan Markle faced the family drama that came up in the run-up of their royal wedding.
The former actress faced a lot of family issues just days ahead of her big day. But the all the troubles were not visible when she walked down the aisle. Markle's husband was very impressed with how she handled the matter and even praised her in his speech.
"[You] navigated everything with such grace," Prince Harry said during the evening reception at Frogmore House in front of their 200 guests, Harper's Bazaar reported. "We make such a great team. I can't wait to spend the rest of my life with you."
Aside from the groom, the Prince of Wales also delivered a speech. According to Peter Fernhead, co-founder of African Parks, both messages were warm and heartfelt.
"Prince Charles made a really gracious speech, it was really calming and amazingly endearing," said Fernhead. "He's got a wonderfully dry sense of humour. Prince Harry thanked everyone for coming, particularly those who had travelled so far. He was completely charming about Meghan, they are so clearly in love. We all had a tear in our eye."
Just days before the royal wedding, Markle's father, Thomas Markle Sr., was involved in a scandal. He reportedly agreed to stage his photos and received money for it, which made Queen Elizabeth II and Prince Philip furious.
However, according to Markle Sr., he did it not for the money. He just wanted to reinvent himself in the magazines. Markle's half-sister, Samantha Markle, took the blame for the controversy.
"The bad press over my father doing staged photos is my fault. The media was unfairly making him look bad so I suggested he do positive photos for his benefit and the benefit of the royal family. We had no idea he would be taken advantage of. It was not for money @KensingtonRoyal," Samantha wrote on Twitter.
Markle still hoped that her dad can make it despite the scandal. Unfortunately, he suffered a heart attack a week ago due to her brother's open letter calling Prince Harry to cancel the royal wedding. Markle Sr. underwent a major heart surgery and the Duchess of Sussex confirmed on Thursday that her father would not be attending her big day.
"She [Markle] wanted him to come," the insider said. "She's so upset that his health isn't OK and she hates that he is so far away."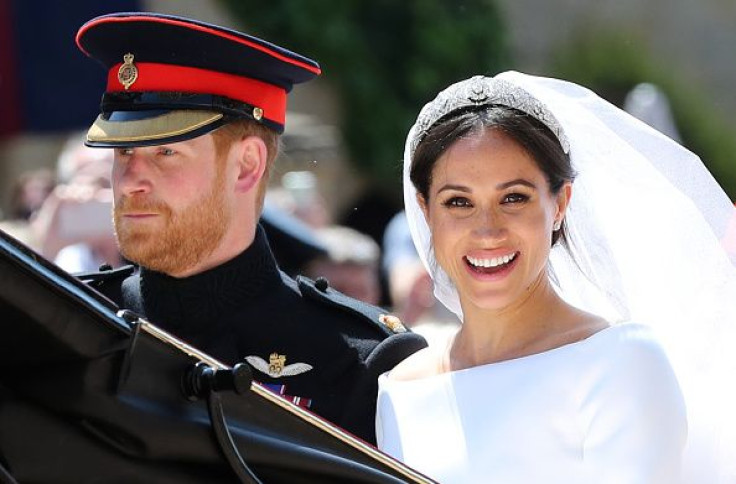 © Copyright IBTimes 2023. All rights reserved.