Prince Philip Funeral: Everything We Know About Operation Forth Bridge
People around the world have been mourning following the news that Prince Philip died at the age of 99 on Friday, but those who had hoped to pay their respects to Queen Elizabeth's late husband will need to do so from the privacy of their own homes, with the plans his funeral, known as Operation Forth Bridge, requesting privacy for his memorial.
While some measures of Operation Forth Bridge are outlined as more public measures, there are set to be private moments solely for the Duke of Edinburgh's family as well. According to The Telegraph, things are kicking off with an official national period of mourning which will last for at least eight days, until the day of his funeral.
The national period of mourning is something that is observed by everyone in the United Kingdom and will involve flags being flown at half-mast, MPs wearing black armbands in the House of Commons, newsreaders wearing black clothing on television, suspension of some comedic shows and somber music playing on radio stations.
The Queen's own period of mourning, which is expected to last beyond her husband's funeral, will also see her not conducting any affairs of state, meaning no new laws will be passed until the period of mourning comes to an official end.
It has long been reported that Prince Philip wanted a low-key affair when he died, and CNN reports that some of those wishes, including his service being held at St. George's Chapel, no state funeral and no lying in state, will go forward as planned. However, due to COVID-19 regulations that are in place, some ceremonial aspects of his memorial may be altered, including any potential public processions. Also in accordance with pandemic restrictions, fewer flowers have been laid out by the public outside Windsor Castle, as people have been urged to stay away from the royal residences and make charitable donations instead.
Current COVID regulations also limit the number of attendees at the funeral to 30, meaning members of the Duke's own family may be unable to attend, with space reserved only for those closest to him, such as Queen Elizabeth, his children, Prince Charles, Princess Anne, Prince Andrew and Prince Edward, as well as their spouses, and his grandchildren, Prince William, Prince Harry, Princess Eugenie, Princess Beatrice, James Viscount Severn, Lady Louise Windsor, peter Phillips and Zara Tindall and their collective spouses as well. Heads of State such as Prime Minister Boris Johnson are also likely to be in attendance as well.
Of family members, Meghan Markle, the Duchess of Sussex, could be prevented from attending due to her advanced pregnancy with her second child, which would bar her from flying in from the United States with her husband.
More details about arrangements are expected to be announced later, with regard to the Pandemic.
Between the pandemic and Prince Philip's own wishes, members of the public have been requested to stay away from any and all events.
"The funeral arrangements have been revised in view of the prevailing circumstances arising from the COVID-19 pandemic and it is regretfully requested that members of the public do not attempt to attend or participate in any of the events that make up the funeral," a statement from the College of Arms said (via CNN).
The name of Prince Philip's funeral plans is also steeped in tradition, as various members of the royal family all have codenames that are in place for their deaths, which was meant to keep the news from being leaked via switchboard operators before members of the family could all be notified. Because many plans have been long-standing with the Queen's long reign, however, the codes for her, her husband and her heir—Prince Charles—have all since become public knowledge.
When the Queen dies, the codename for her death and plans is "London Bridge Is Down," while Prince Charles is known as "Operation Menai Bridge," the Independent reports. Prior deaths, including Princess Diana and the Queen Mother, as well as Queen Elizabeth's father, King George VI, were "Operation Tay Bridge" and "Hyde Park Corner."
It's unclear if protocols are already in place for younger members of the family such as Princes William and Harry or their wives, Kate Middleton and Markle. However, they have all previously been known by codenames tied to their Duke and Duchess titles, with the Cambridges known as Danny Collins and Daphne Clark, and the Sussexes known as David Stevens and Davina Scott.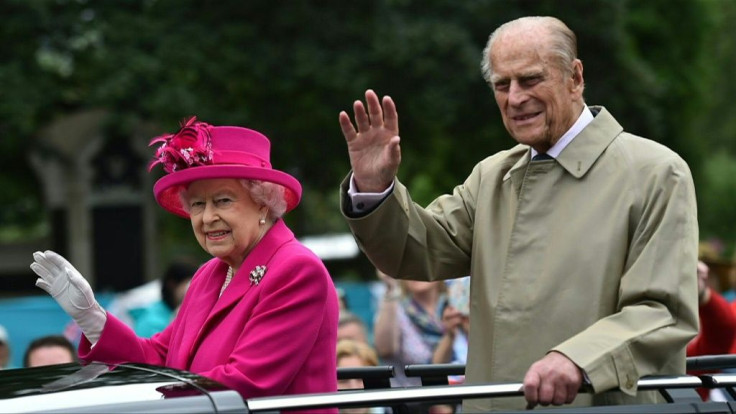 © Copyright IBTimes 2023. All rights reserved.
FOLLOW MORE IBT NEWS ON THE BELOW CHANNELS