Will Prince Harry And Meghan Markle Attend Prince Philip's Funeral?
Royal fans and residents of the UK are in mourning with the Royal Family themselves today following the news that Prince Philip, the Duke of Edinburgh, has died at the age of 99.
Queen Elizabeth II confirmed the news of her husband's passing on Twitter Friday morning, revealing in an official statement that he had died peacefully at Windsor Castle. The two had been married since 1947.
While Prince Philip has long been known to not want to make any sort of fuss when he died, his standing as a prominent member of the Royal Family will likely include some level of pomp and circumstance, though things are expected to be handled more privately. It was previously reported shortly before his retirement in 2017 that his funeral was already planned, and that he would not want the public to view his body.
At the time, it was reported that he would lie at St. James Chapel, where Princess Diana did following her own death. He would have a private service at St. George's Chapel in Windsor Castle with only friends, family and some heads of state in attendance. His final resting place was set to be Frogmore Gardens.
His title is expected to be inherited by Prince Edward.
News of his death has also led to many wondering just which members of the Royal Family would be in attendance at his private memorial service—with some wondering if his grandson, Prince Harry, and his wife, Meghan Markle, who officially stepped away from their Royal duties and have been living in the United States, will be able to attend.
Because of the ongoing COVID-19 pandemic, restrictions remain in place across the United Kingdom to prevent the continued spread of the virus, including the more deadly B.1.1.7 variant that has since spread to other parts of the world. According to the most recent restrictions, indoor socialization and gathering are still encouraged to only be with members of the same household or support bubbles, and only six people or two households can meet outside. As of January, funerals were limited to no more than 30 attendees.
As for travel, those who enter the UK are also required to quarantine for 10 days upon arrival and must also get two coronavirus tests after they arrive as well.
While some rules may not apply to the Royal Family, it could pose a problem for the Duke and Duchess of Sussex, depending on when the funeral is expected to be held, if they do have to follow the guidelines.
In addition, Markle is currently pregnant with the couple's second child, a little girl, which they confirmed during their bombshell interview with Oprah Winfrey in March. They revealed at the time that they were expecting her to arrive sometime this Summer, though an exact due date was not revealed.
If she is due to give birth in June, or even earlier in July, she would be in her third trimester by now, which would mean it is recommended she does not fly. Restrictions vary in each country, with guidance from the CDC in the United States stating that it can be safe, but most airlines would not allow travel after 36 weeks. In the UK, guidance states that if a woman has had any medical problems or issues, flying is discouraged. At 28 weeks on, a signed letter from a midwife or doctor is also needed to state that it is safe to fly. In general, airlines will cut off all flying after 37 weeks.
If the two can head abroad for the arrangements, there may also be tension with members of the family following that interview, where they claimed to have experienced racism and Markle's calls for help when she felt suicidal were ignored.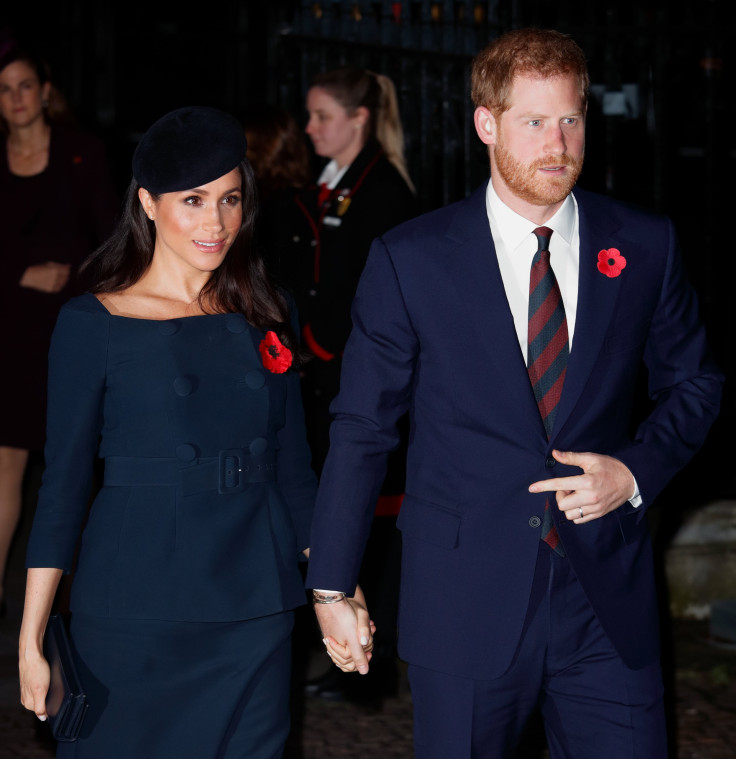 © Copyright IBTimes 2023. All rights reserved.
FOLLOW MORE IBT NEWS ON THE BELOW CHANNELS