Prince Philip, Prince Harry Laugh Hysterically After Sharing A Joke In Public
Prince Philip and Prince Harry just proved to everyone just how close they really are.
While at Lady Gabriella Windsor's wedding, the two male royals shared a joke with each other. The Duke of Edinburgh and the Duke of Sussex couldn't contain their laughter while standing outside St. George's Chapel in Windsor Castle. It is unclear what Prince Philip and Prince Harry were talking about at the moment that they were seen laughing. But it is not rare for the two to chat in public.
Queen Elizabeth II's husband is believed to have a special relationship with Prince Harry. In fact, sources claimed that the Duke of Sussex rushed his wedding to Meghan Markle last year to make sure that Prince Philip could attend.
Last year, the retired Royal underwent hip surgery, but he recovered just in time for the May 19 wedding. Prince Philip also joined Her Majesty when they visited Prince Harry's son, Archie Harrison Mountbatten-Windsor, two days after he was born.
According to Town & Country, the dad of four also played a central role in the lives of Prince William and Prince Harry after Princess Diana's death. At the time of the Princess of Wales' death, the royal siblings were staying at the Queen and Prince Philip's home.
In the days that followed, the Queen and Prince Philip decided that it would be best for the young royals to be kept away from the public's eye. Prince William and Prince Harry were also protected from the newspaper and television coverage of their mom's death.
Royal author Tina Brown wrote in "The Diana Chronicles" how Prince Philip took Prince Charles' sons under his wing. The Duke of Edinburgh was reportedly effective with his grandsons, and he also offered them gruff tenderness, played with them outdoors, and tired them out by taking them stalking and hiking.
Prince Philip lost his mom when he was just 10 years old so he understood how his grandchildren were feeling at that time.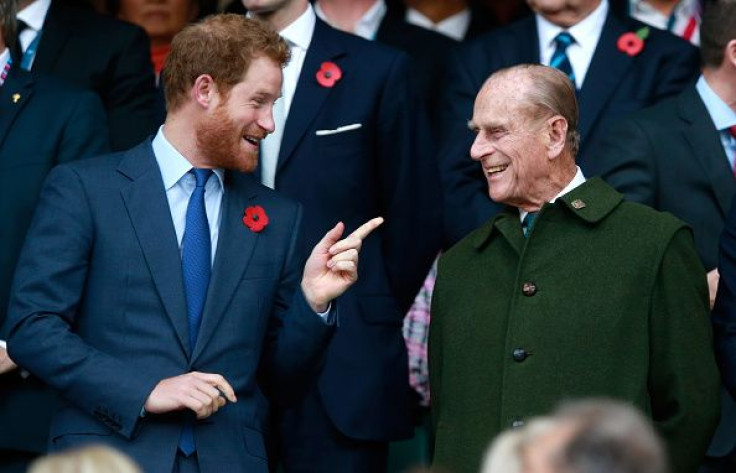 © Copyright IBTimes 2023. All rights reserved.